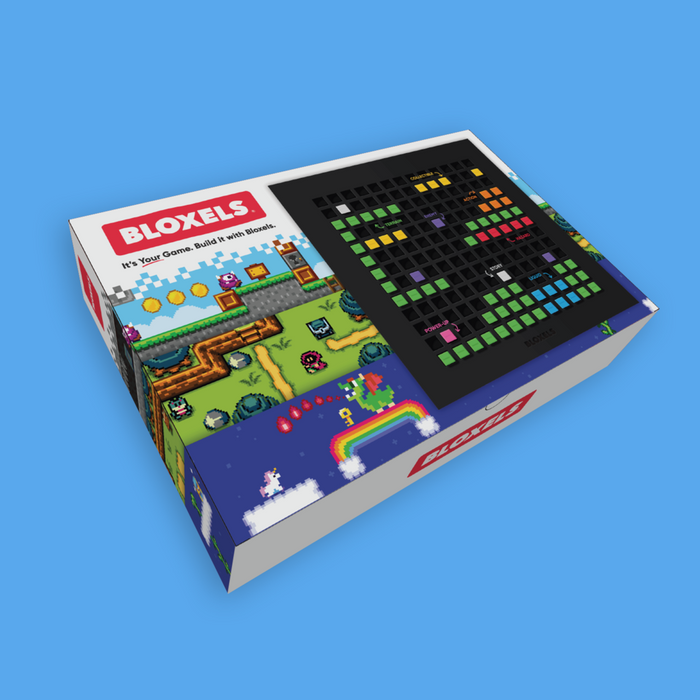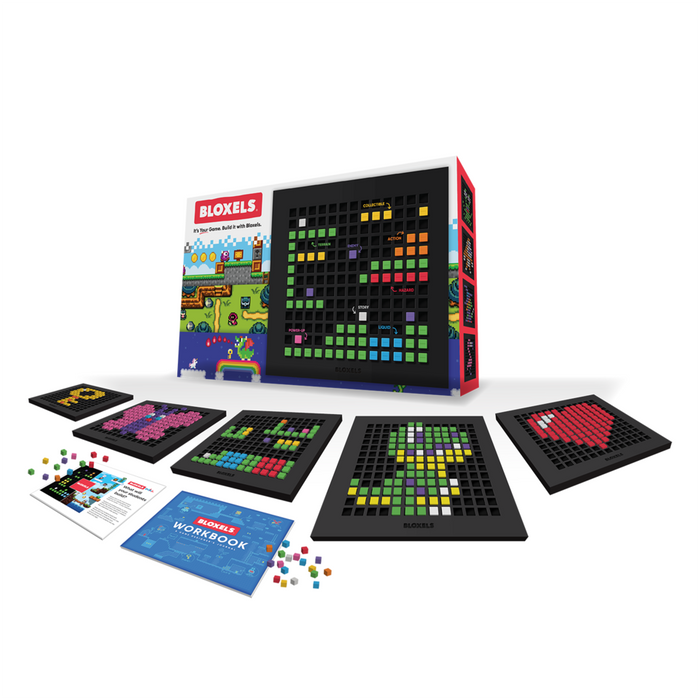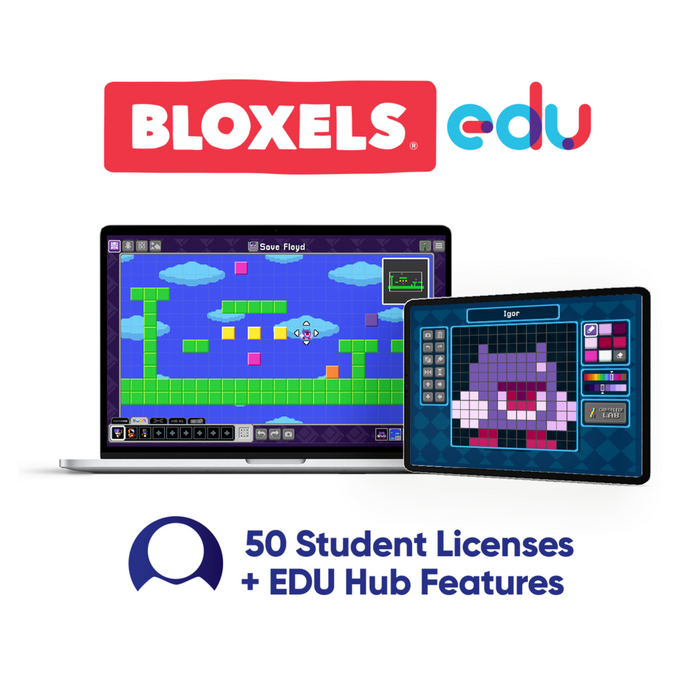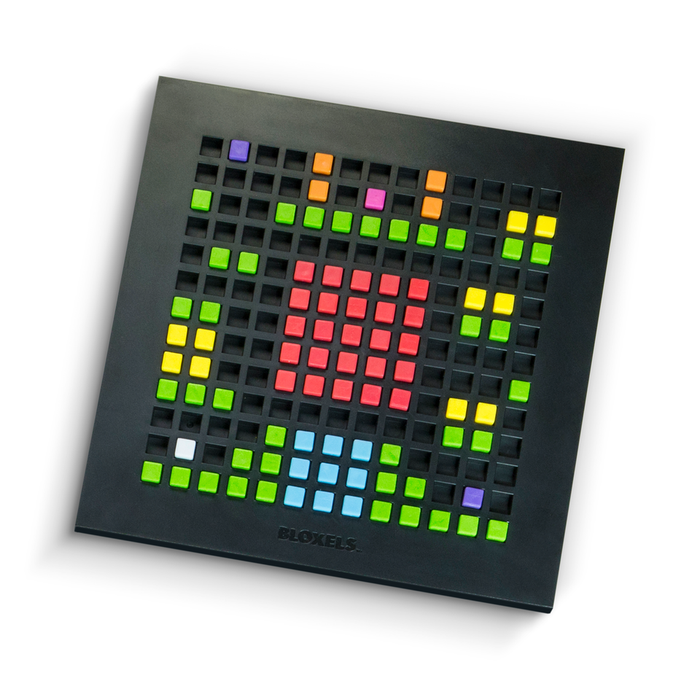 Bloxels EDU Classroom Bundle: 50 Student Licenses
Everything you need to get started with Bloxels  — in any classroom!
Includes:
50 Bloxels Student Accounts*
5 Bloxels Gameboards and

 block packs

Bloxels EDU Educator Handbook (PDF)
Bloxels EDU Workbook 

The Classroom Bundle includes 50 Bloxels Student Accounts and access to the EDU Hub, where educators can access resources to integrate Bloxels into subjects such as language arts, history, science, and more.
Hardware with initial purchase includes a Bloxels EDU 5-Pack with Gameboards and Blocks, and digital access to the Educator Handbook and Student Workbook, so that a class can setup a Bloxels station for tangible building.