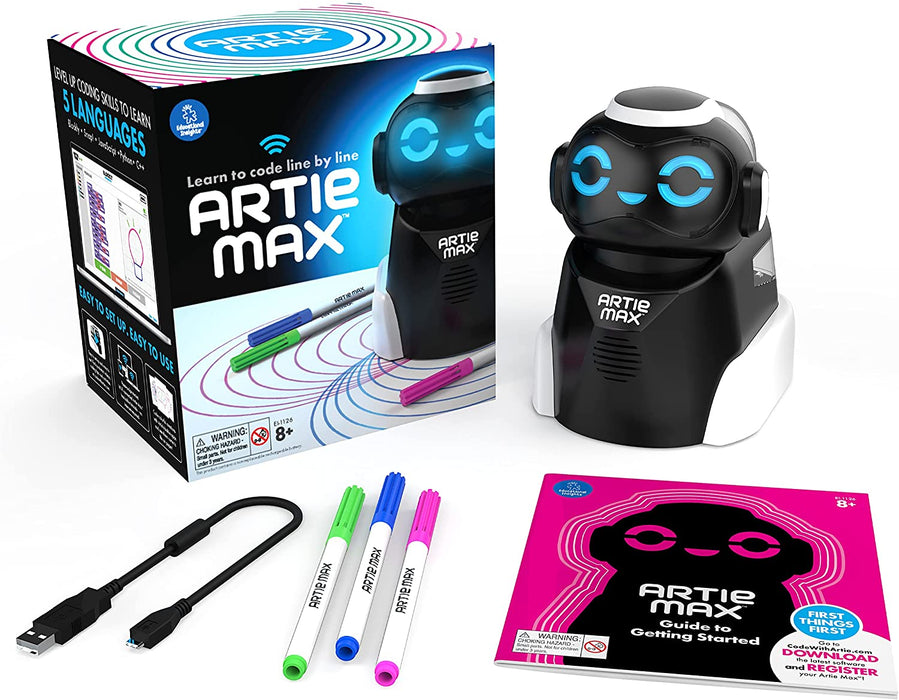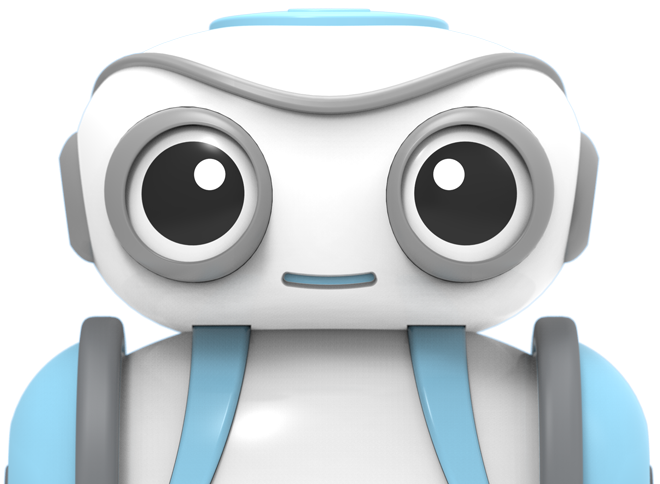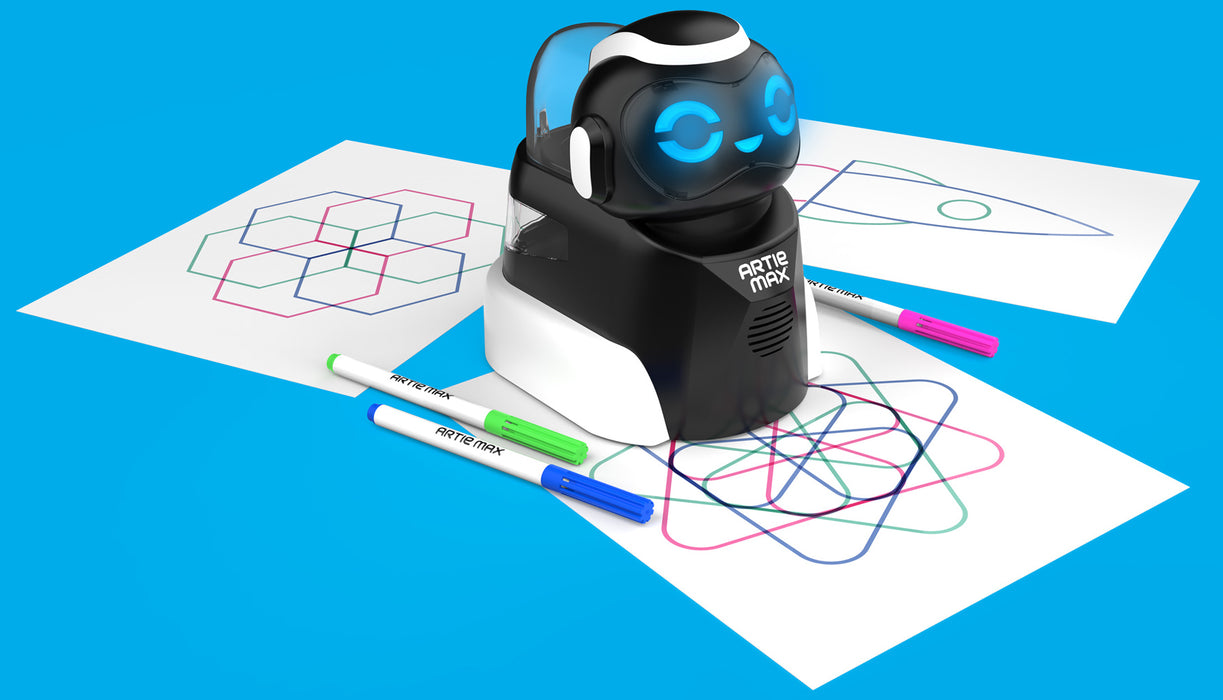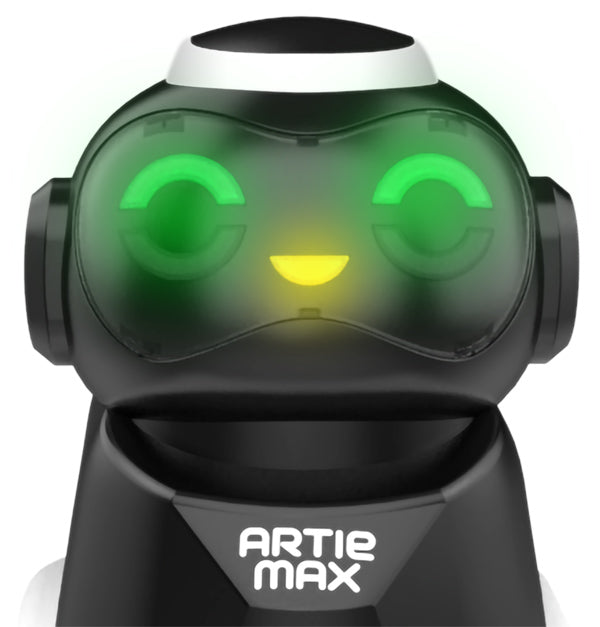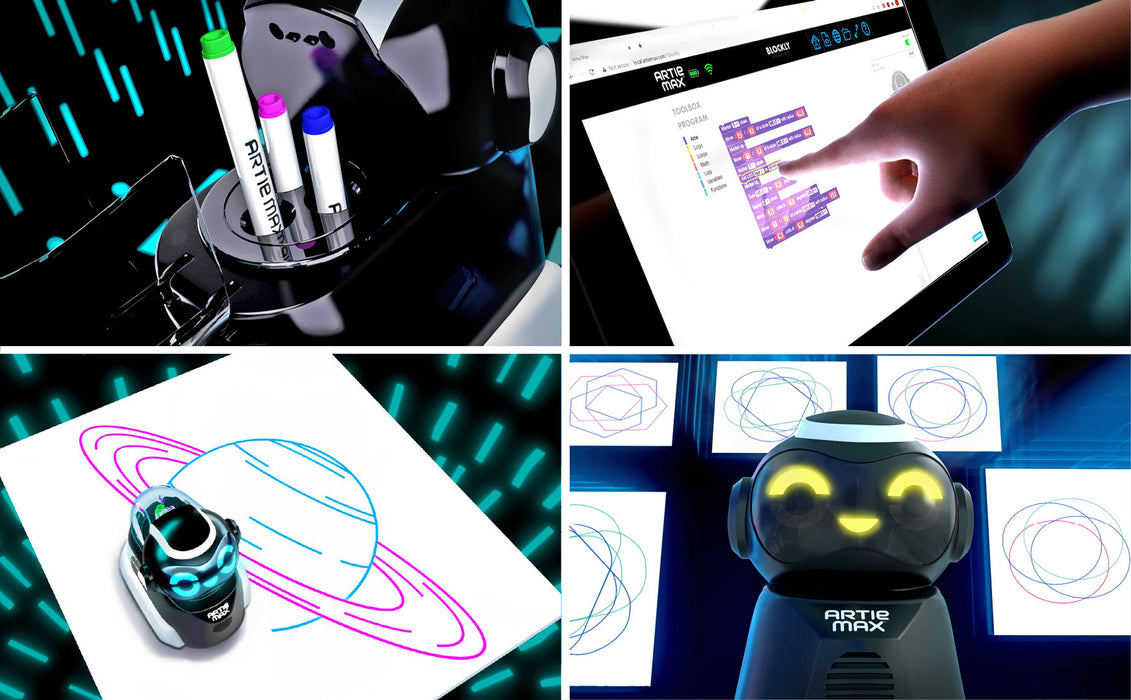 YOU

 

CODE,
ARTIE

 

DRAWS

Learn to code line by line with Artie Max™, where coding meets creativity! Code simple designs or push your skills to the max and use Artie to turn code into colorful works of art.
SIMPLE
SETUP
Start creating colorful codes in minutes with easy instructions. Artie's safe and secure Wi-Fi speaks directly to your connected device—no internet needed!
BONUS
FEATURES
Artie Max draws with 3 interchangeable onboard markers, has built-in tutorials, rechargeable battery with micro USB cord, smart sensors, line detection, remote control functionality and more!