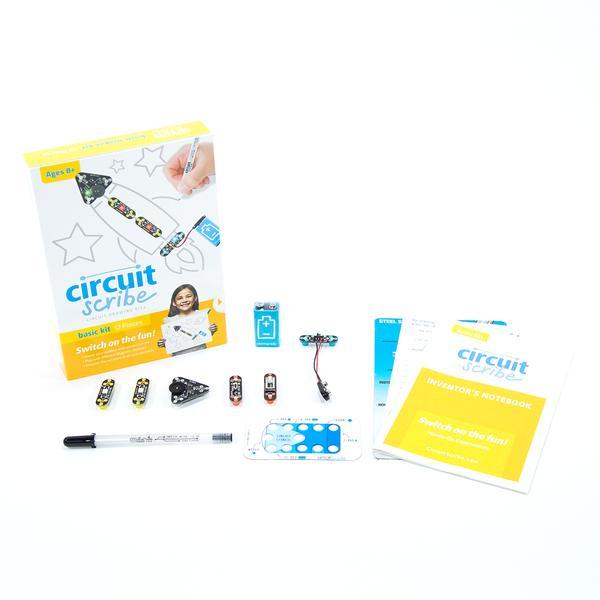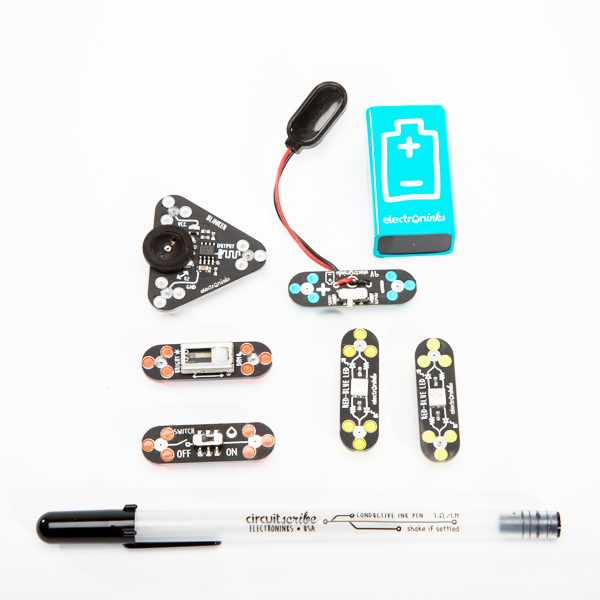 Circuit Scribe - Basic Kit
The Basic Kit is an entry level kit with a full-size pen, light outputs, and so much more! Explore basic circuit concepts like conductivity and work up to creating two kinds of blinking circuits using both the blinker module and hand-drawn momentary switches.
The Basic Kit comes with an Inventor's Notebook with an overview on how to use the kit and 8 pages of circuit drawing projects. Our Basic Kit Plus contains a workbook with 27 pages of lessons that works through resistance, elements in parallel and series, open circuits and short-circuits, and drawing electrical circuits.
Includes 6 Modules:
Additional Items:
Circuit Stencil 
Jumper Sticker Sheet
Workbook (Optional) 
Product Dimensions: 9.5 x 6.5 x 1.25 in | .95 lbs