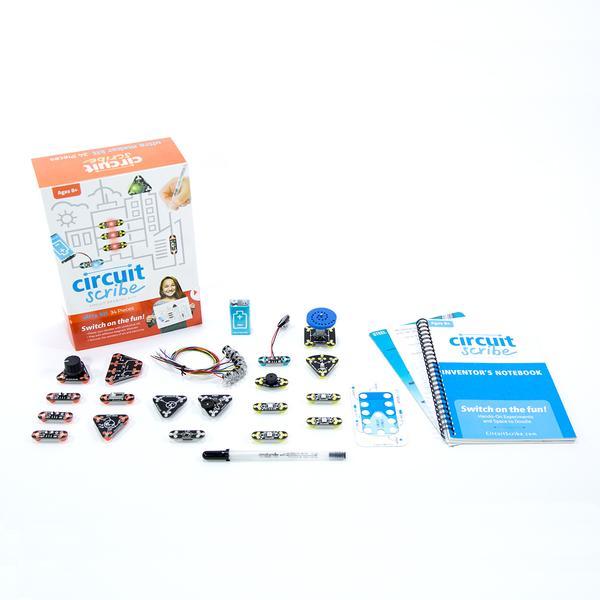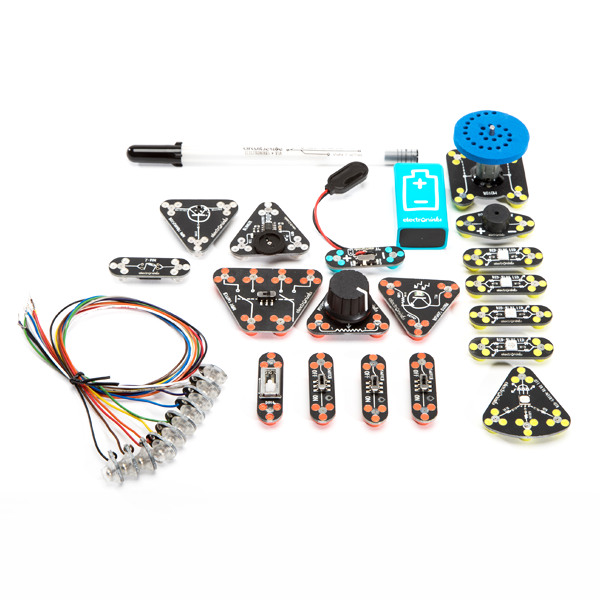 Circuit Scribe - Ultra Kit
Everything you need to create dynamic and fun paper circuits that light up, sound off, or move!  Explore concepts like conductivity, touch-sensitive circuits, timed circuits and more, all in the guided workbook.
Plus, with the included Connector Cables you can connect your paper circuits to an Arduino, Raspberry Pi, or Makey Makey (not included) and start coding. With the Ultra Kit, you can make complex, robust circuits while still using our accessible Circuit Scribe technology.
Additional Items: 
Circuit Stencil 

Jumper Sticker Sheet
Product Dimensions: 9.5 x 6.5 x 3 in | 1.75 lbs