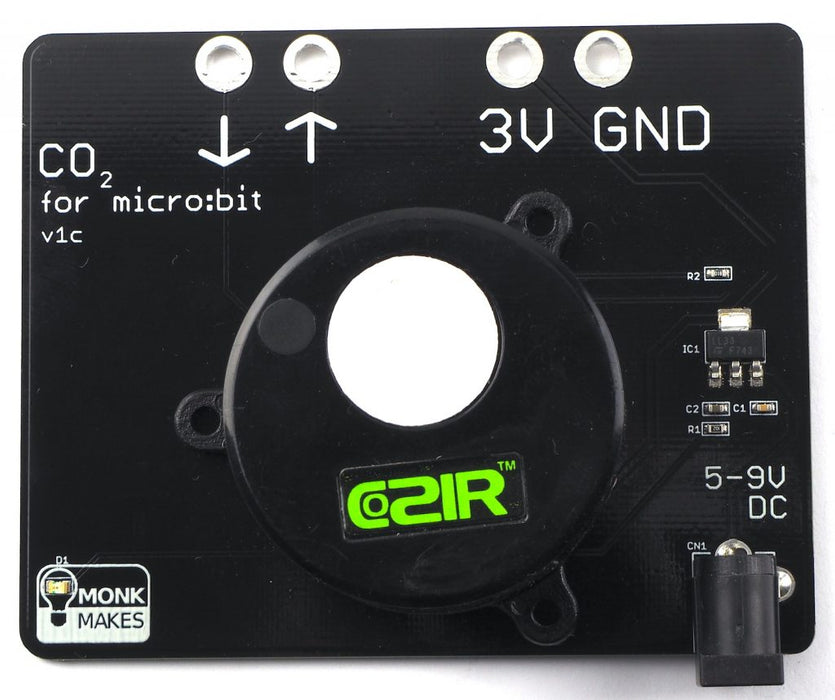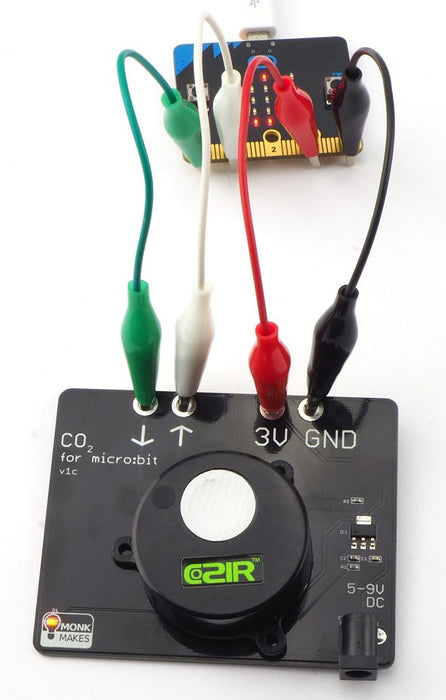 This board, designed for use with the Lets Talk Science Living Space Project, provides a CO2, temperature and Relative Humidity measurements to a BBC micro:bit.
Please note that due to supply problems we will no longer keep this item in stock. However, should you have a special order and are prepared for the long lead times we will continue to make them to order
We include a 9V battery clip adapter with the CO2 sensor. (Battery not included).