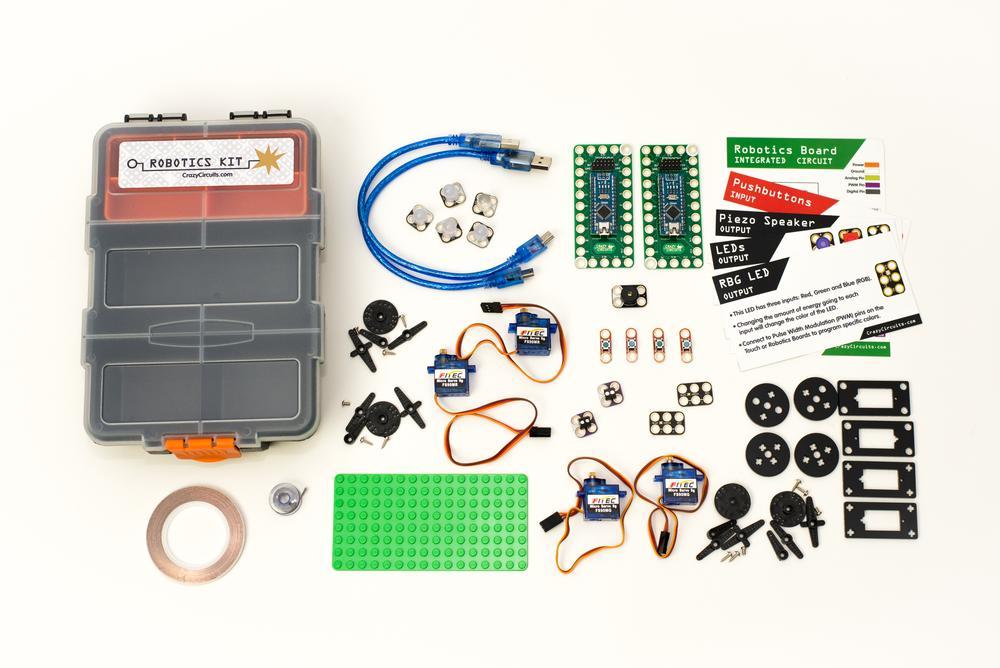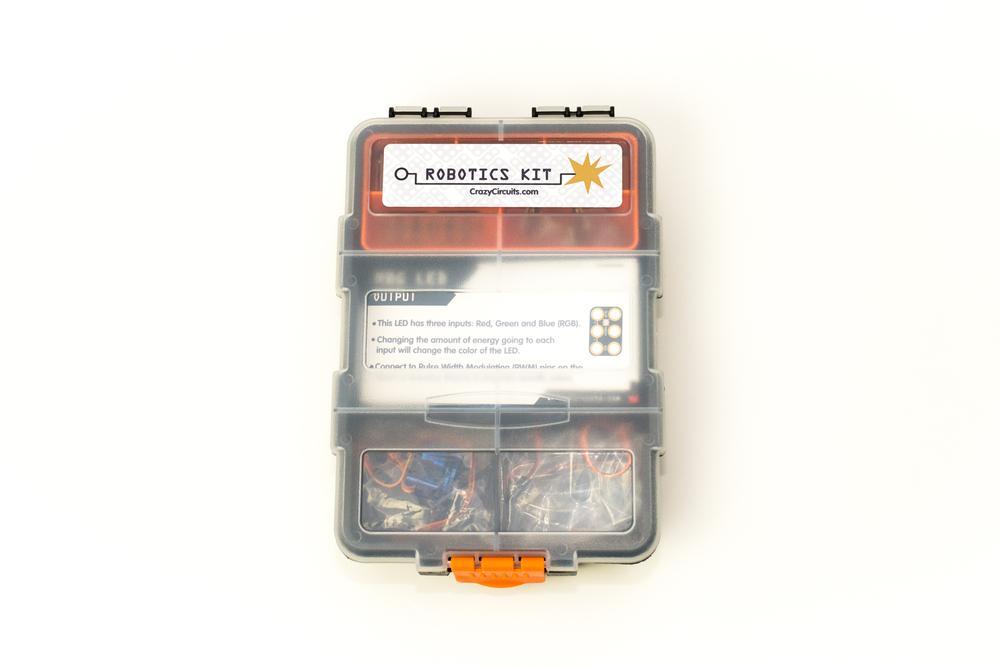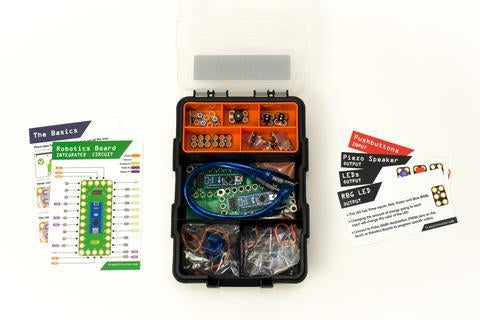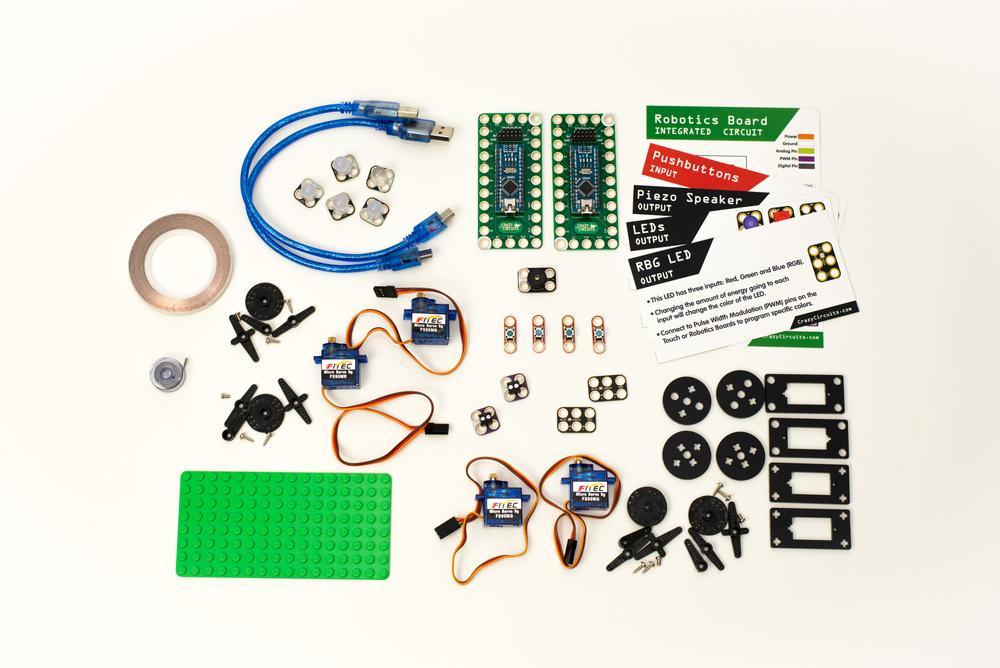 Crazy Circuits Robotics Kit
Learn the fundamentals of Arduino programing and design with the Crazy Circuits Robotics Kit. Create robots or interactive displays using the provided servo motors. The included Robotics Board allows for the easy addition of any sensor without the need for a breadboard or soldering. Crazy Circuits parts are compatible with LEGO™ and similar brick building systems. Crazy Circuits parts come 100% ready to go out of the box, which means no soldering or preparation required.
This kit covers topics such as circuitry, programing, logic, design, sewable technology, art, and design. Detailed directions, project guides, educational resources, and videos can be found in our online database.
Includes
Crazy Circuits Chips

Two Robotics Boards and USB Cables

Four Standard Pushbuttons

Five Jumbo 10mm LEDs (Red, Amber, Green, Blue, White)

Piezoelectric Speaker

Two Screw Terminals

Conductive Nylon Tape - ⅛ inch, 16 feet

Two Standard Servo Motors

Two Continuous Rotation Servo Motors

Four LEGO™ Compatible Servo Brackets

Four LEGO™ Compatible Servo Horns

LEGO™ Baseplate (8x16 studs)

Plastic Organizer