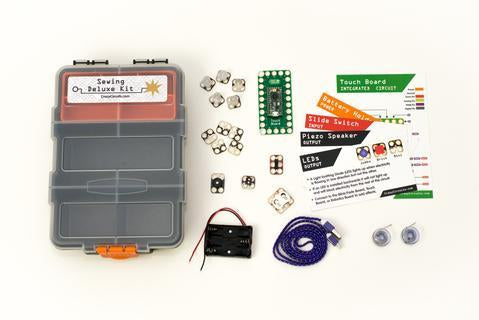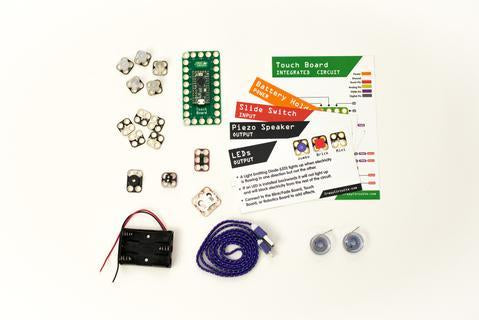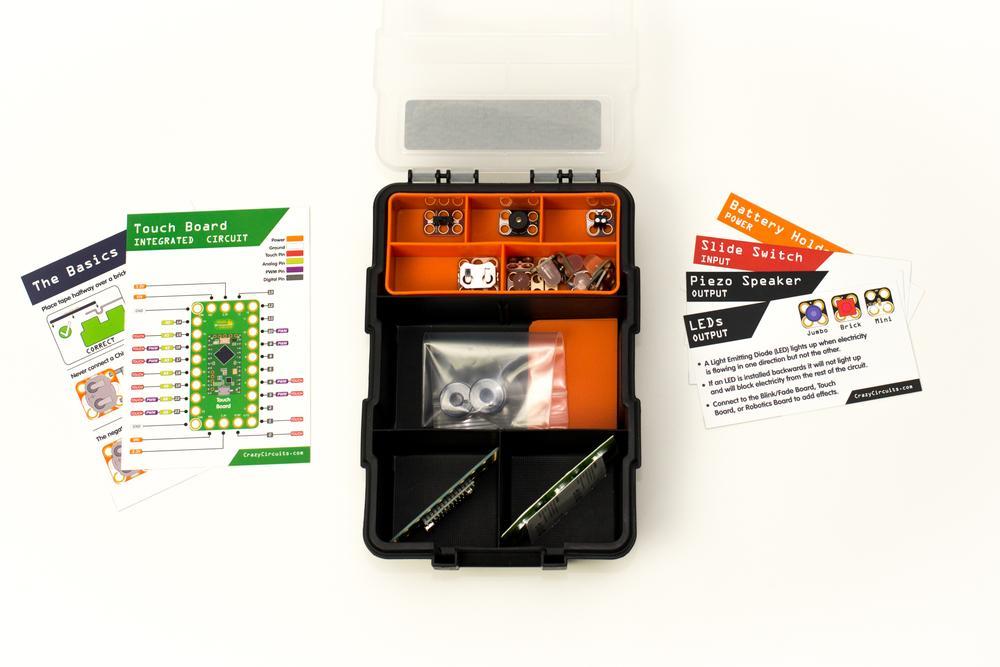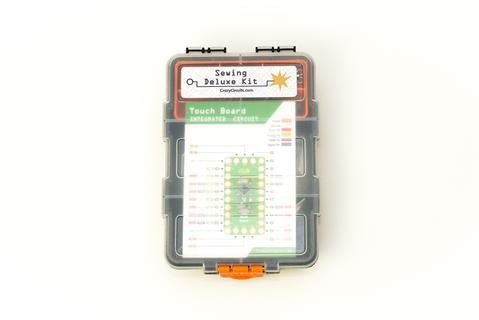 Crazy Circuits Sewing Deluxe Kit
Learn how to create complex wearable electronics with the Crazy Circuits Sewing Deluxe Kit. Use to the programmable Touch Board to make any piece of clothing an interactive and reactive clothing. The Sewing Deluxe Kit takes electronic textiles to the next level. Crazy Circuits parts are compatible with LEGO™ and similar brick building systems. Crazy Circuits parts come 100% ready to go out of the box, which means no soldering or preparation required.
This kit covers topics such as circuitry, programming, logic, design, sewable technology, art, and design. Detailed directions, project guides, educational resources, and videos can be found in our online database.
Includes
Crazy Circuits Chips

Touch Board and USB Cable

Slide Switch

Coin Cell Battery Holder

Five Jumbo 10mm LEDs (Red, Amber, Green, Blue, White)

Five Mini Surface Mount LEDs (Red, Amber, Green, Blue, White)

Piezoelectric Speaker

Screw Terminal

Conductive Thread Bobbin - 16 feet

Five CR2032 Batteries

3AAA Battery Holder

Plastic Organizer