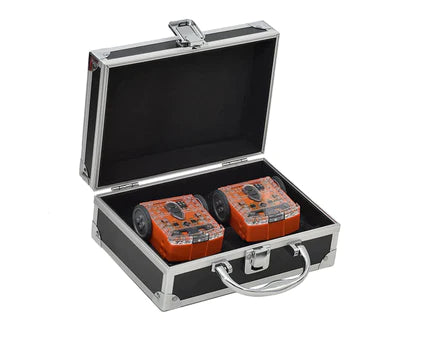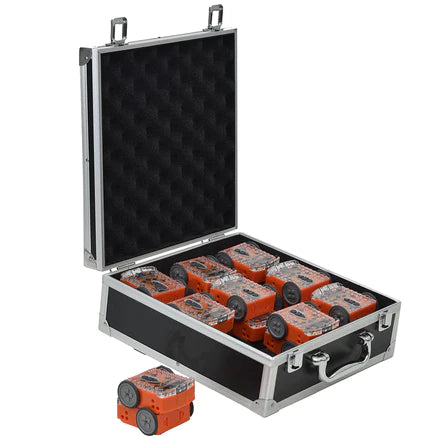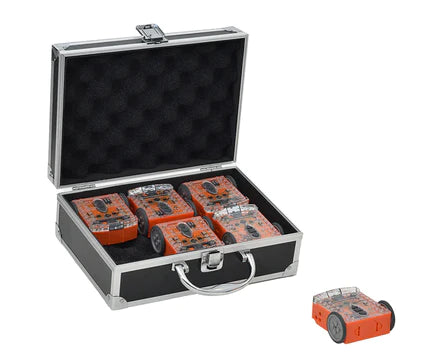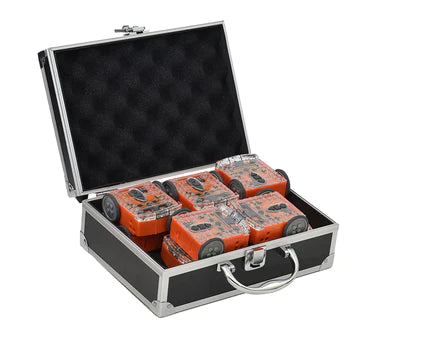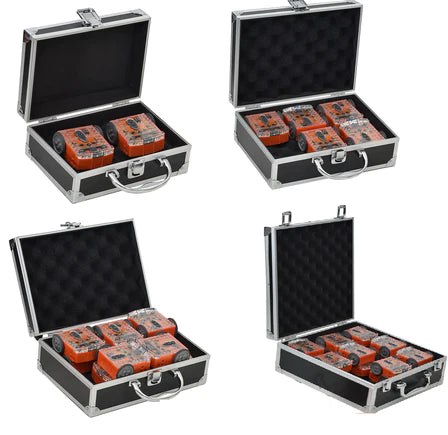 Edison Robots & Aluminum Case Bundle - (Choice of Case Size & Edison Robots)
Aluminum Case:
This is a custom made aluminum case designed to protect your electronics during downtime and travel. With a hard, durable exterior and a padded interior, you can rest assured that all of your devices will be safe from the elements, falls, and excessive movement. 
Edison Robot:
Edison is a programmable robot designed to be a complete STEM teaching resource for coding and robotics education for students from 4 to 16 years of age.
Choose from: 
1 Case + 2 Edison Robots
1 Case + 6 Edison Robots
1 Case + 10 Edison Robots1 
1 Case + 18 Edison Robots