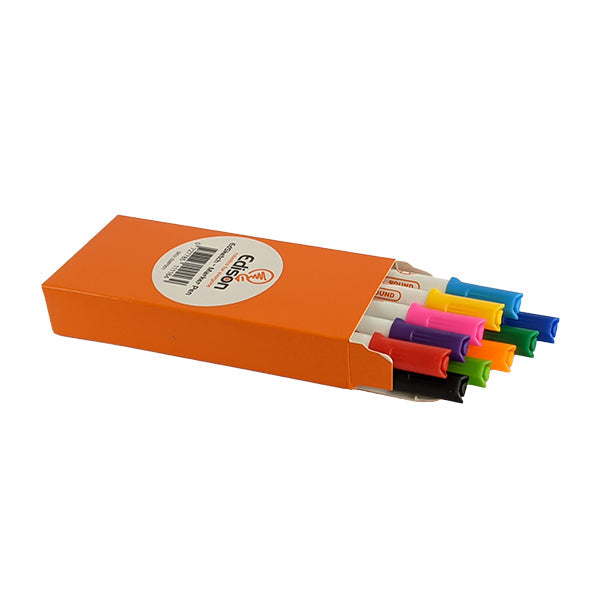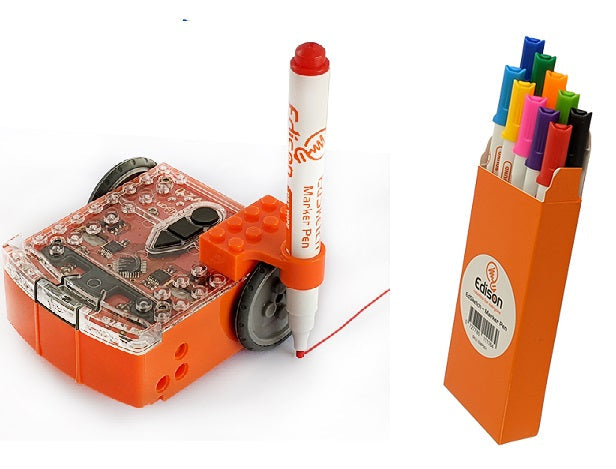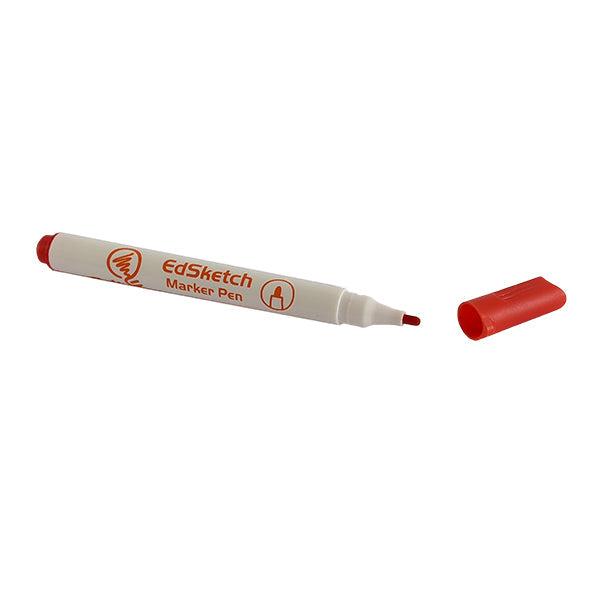 EdSketch Marker Pack
Meet the latest educational product in the Edison suite, EdSketch!
Includes:
1 x EdSketch Marker Pack (Each pack contains 10 x multi color Markers)
 EdSketch enriches students' STEAM education experience, incorporating art into programming projects.
The EdSketch Marker Pen is a dry erase marker designed to work on whiteboards and paper. The Pen Holder easily attaches to the Edison robot and holds the Pen Marker in place, thus allowing students to unlock their artistic potential. 
EdSketch is a perfect addition to the Edison programming and robotics curriculum to promote creativity and many open-ended challenge ideas.
Edison the maze racer
Let's get the Edison robot to race along a Euler Path shape! This Hour of Code activity is great for beginners for both Edison and EdSketch.
This 1-hour lesson is designed to allow students to work independently as they discover:
What is a Euler path?
What is an input?
What is an output?
Pattern recognition.
Edison the blueprint designer
Can you program Edison to drive in different shapes so that the robot can draw different blueprints? This Hour of Code activity is great for more advanced users of Edison and EdSketch.
This 1-hour lesson is designed to allow students to work independently as they discover:
Variables and iteration
Code tracing
Computations in programs