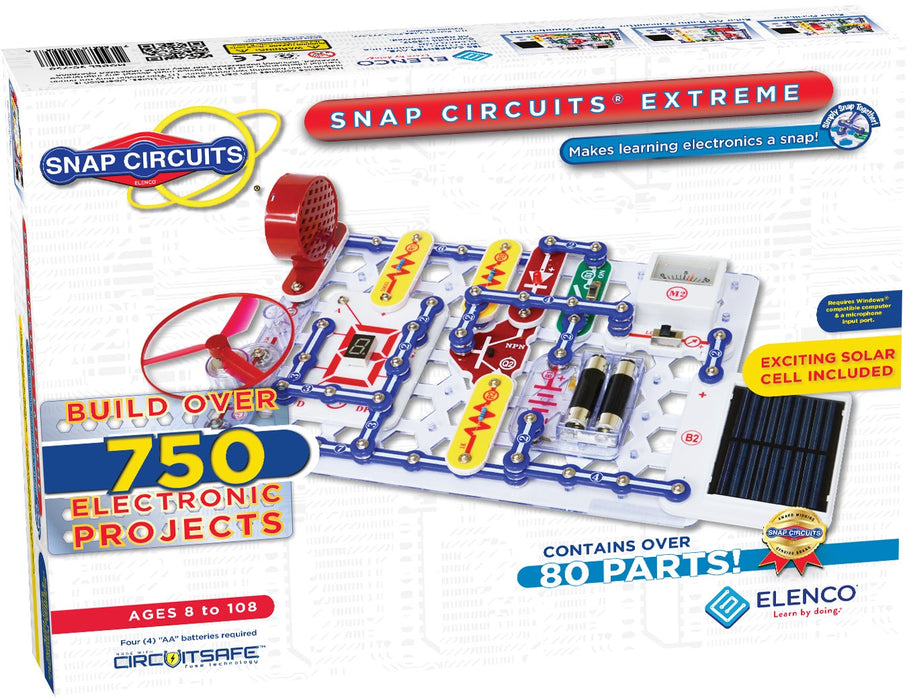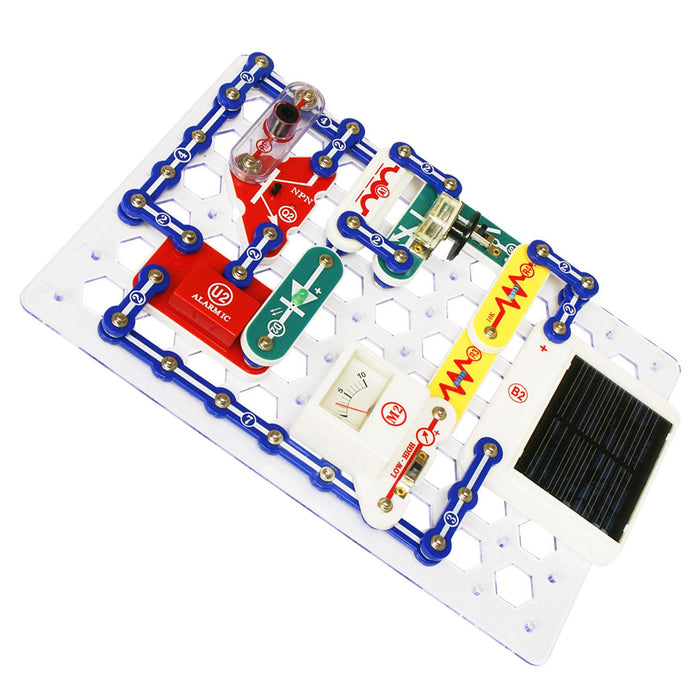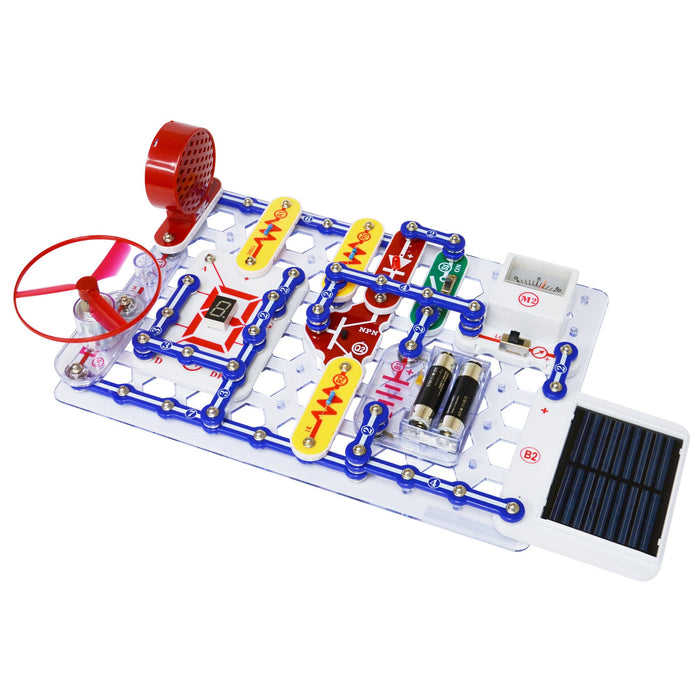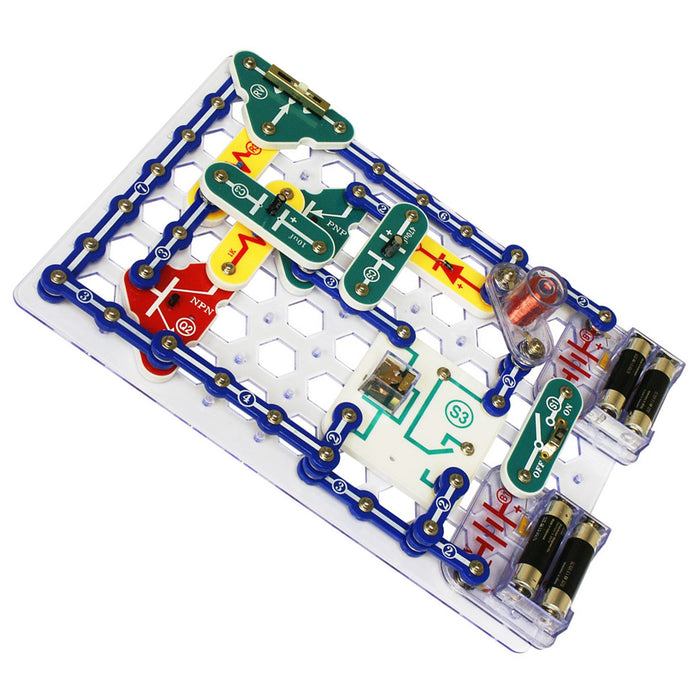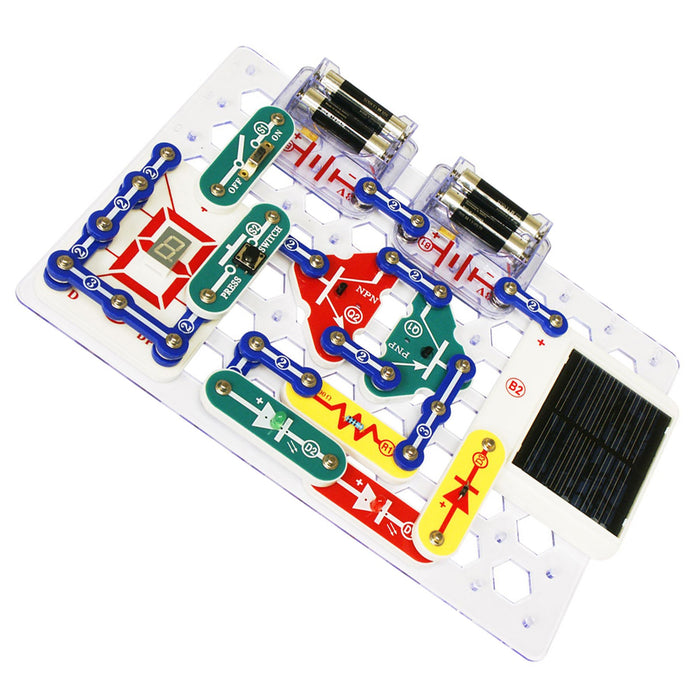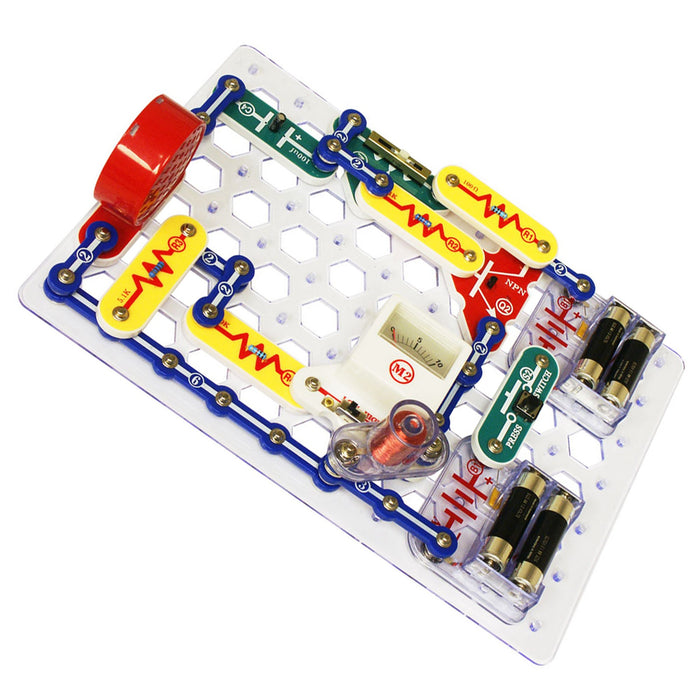 Snap Circuits® Extreme - 750 Experiments
Elenco's Snap Circuits® makes learning electronics easy and fun! Just follow the colorful pictures in our manual and build exciting projects such as FM radios, digital voice recorders, AM radios, burglar alarms, doorbells, and much more! You can even play electronic games with your friends. All parts are mounted on plastic modules and snap together with ease. Enjoy hours of educational fun while learning about electronics. No tools required.
Extreme Version - Contains over 80 parts to build over 750 projects. Includes everything from SC-500 plus projects in solar, electromagnetism, vibration switches, and 70 computer interfaced projects. Includes Projects 512-692 and CI-73 manuals.
Click here to download the CI-73 Software.
Features:
Contains over 80 snap-together parts. Build over 750 exciting projects.
Includes 70 computer interfaced projects and CI-73 manual
Electrical components provide students ages 8+ with hands-on experience designing and building models of working electrical circuits.
Snap-together parts require no tools and ensure correct connections.
Requires 4 "AA" batteries (not included)
Clear and concise illustrated manual included and available online
The software in this product is not Mac-compatible, but you can find a similar Mac version at http://www.faberacoustical.com/apps/mac/signalscope/. It will not match our manual exactly, but the differences are minor and it should be easy to understand. The software at this link is not related to Elenco Electronics, Inc. in any way; we do not support it or accept any responsibility for it.