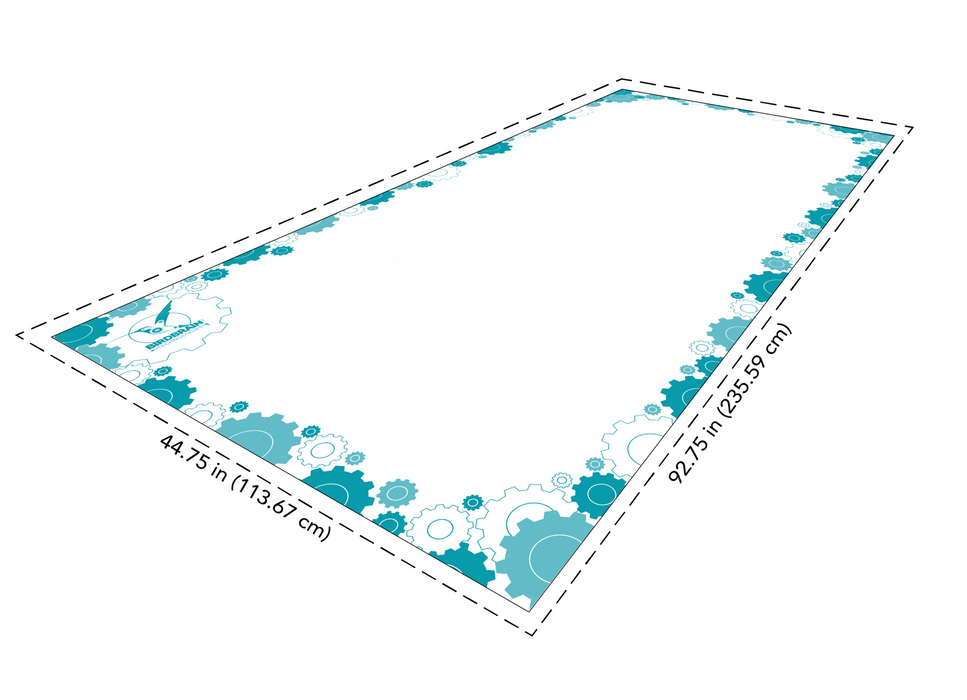 Finch Drawing Mat
Original price
$179.00
-
Original price
$179.00
The Finch Mat is an ideal surface for teaching students robotics and coding. It's easy to use on the floor, on a table, or inside the Finch Arena. With a durable, easy-to-clean vinyl and a blank white surface, the Finch Mat offers limitless creativity in the classroom.
Printed on high quality 13 oz outdoor matte vinyl

Measures 44.75" x 92.75"

Easy to roll up and store

Easy to clean*

Pairs perfectly with Crayola Paint Brush Pens & the Finch Arena
How can you use the Finch Mat?

Draw a backdrop and code the Finches to perform a dance routine or act out a story.

Program the Finches to navigate a maze with physical obstacles.

Draw letters randomly around the mat and program the Finch to navigate to each letter to spell out a word.

Bring math into the real world by drawing a number line on the mat and modeling addition and subtraction by moving the Finch.

Insert a marker into the Finch and program it to draw shapes, letters, or fractals. 

Use the Finch as a tool to measure various objects and distances.
* Not suitable for use with any dry erase marker or permanent marker. Only suitable for use with washable markers. We highly recommend

 

Crayola Paint Brush Pens

 

because they wash off extremely well AND their unique shape fits the Finch marker holder perfectly.