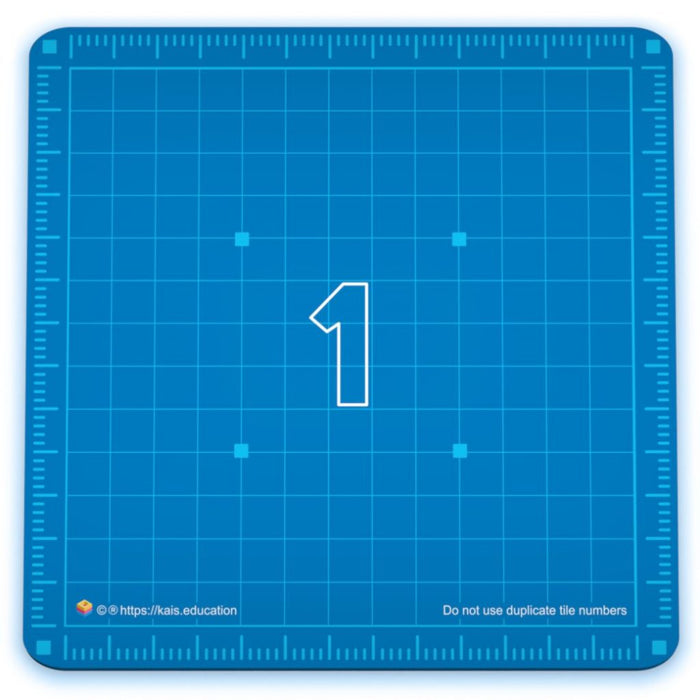 Magnetic KaiTiles (10 pcs)
Original price
$92.50
-
Original price
$92.50
Magnetic KaiTiles (10 pcs)
Pack of snap-together magnetic KaiTiles.
Unique numbers 1 to 10.
Optional tile packs can build up to 50 tiles on one map layout.
It can be paired with Kainundrum.com to create a map corresponding to the virtual world.
Note: Only unique tile numbers can be used on the same map layout.
Compatible with Kaibot only
Use magnetic Kai-Tiles to create physical maze layouts!
Each tile is identifiable by a unique number from 1 to 60. That way, it will be super easy to create your own mazes, escape rooms, and more.
Kai-Tiles are available in packs of 10, starting from 1-10 all the way upto 60. Challenge yourself and make the biggest maze ever!
With the power of magnets, Kai-Tiles come together and align perfectly to each other. It also means that the tiles won't easily move out of place once you've laid out your design. Plus they are super tough!
 What's in the box
A pack of 10 KaiTiles with unique tile numbers can be used on the same maze layout.
Specifications
The magnetic KaiTiles snap together for easy assembly.
Blue matte finish
Size 31cm x 16cm x 4.5cm / 12.2" x 6.3" x 1.8"
Weight 1.50 gram = 15 gram for 10 Pack / 3.3 lb = 33 lb for 10 Pack, x & y coordinates and a Tile number to each.
KaiBot can read each KaiTile with his special downward-facing camera.