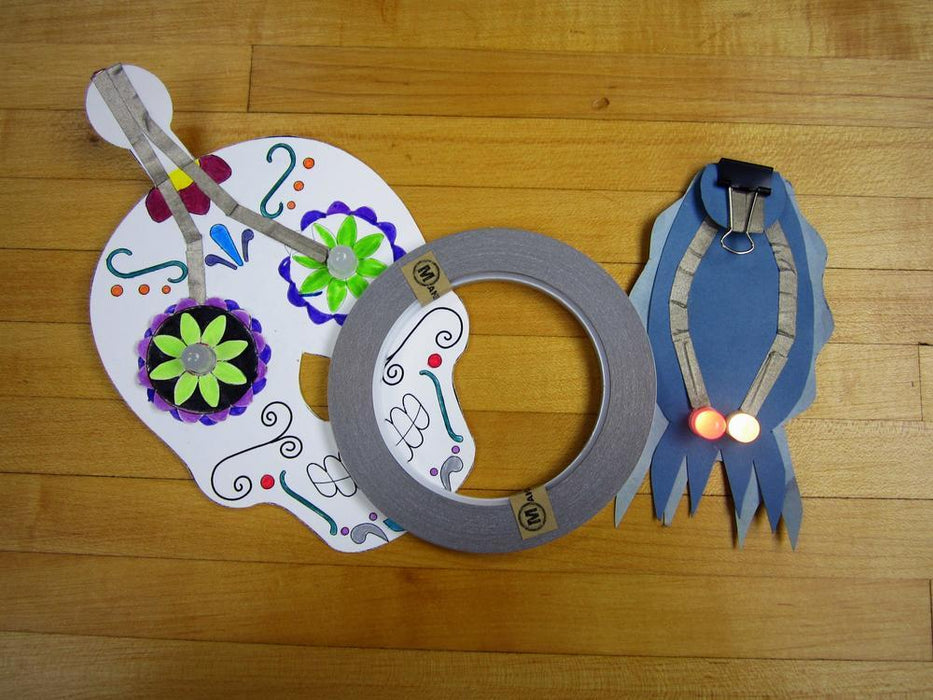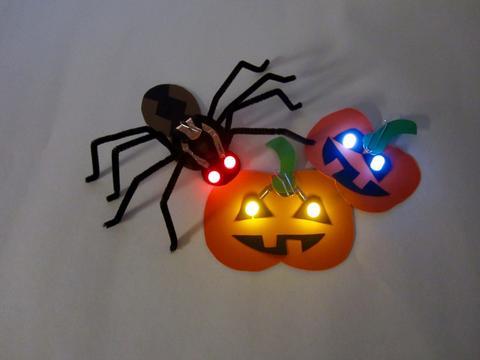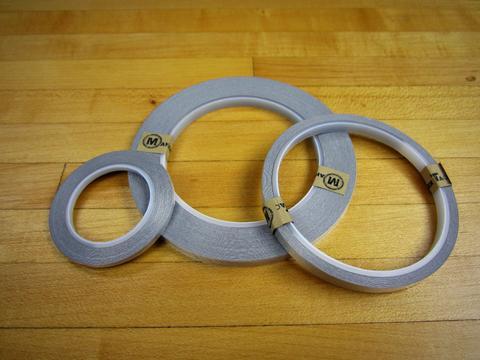 Paper Circuits Classroom Kit - Featuring Maker Tape!
Overview
Why mess with wires when you can just use conductive tape.
In a nutshell, that's the philosophy behind the Paper Circuits - Conductive Tape Kit.  Designed from the ground up to be engaging for kids of all ages,the kit fits right at home at a kitchen table, workshop, or classroom. Create your own projects from scratch or use one of our many free Paper Craft templates and build guides.
Now featuring our new Maker Tape Conductive Nylon Tape!
Maker Tape's nylon fibers combined with conductive materials result in an amazingly strong and highly conductive tape that won't leave a mess on your next project. Maker Tape turns any surface into your next circuitry project. Use it on walls or windows, cardboard or fabric, design your own Paper Craft creation or even apply it to LEGO™ bricks for use with Crazy Circuits.
Unlike other conductive tape options Maker Tape is specially designed to be Z Axis Conductive for much easier project creation. Just overlap two pieces of Maker Tape to create a solid electrical connection. Just tape down the component for a simple connection. No mess, hassle, or special tools needed. 
Be sure to check out our many free Paper Craft templates and build guides for project ideas. 
The Classroom Set Includes:
Maker Tape 1/4th Inch Conductive Nylon Tape Roll 20M (65 Feet)
CR2032 Batteries (x40)
Jumbo LEDs (x120) - 

Five Colors including Color Changing

Binder Clips (x40)