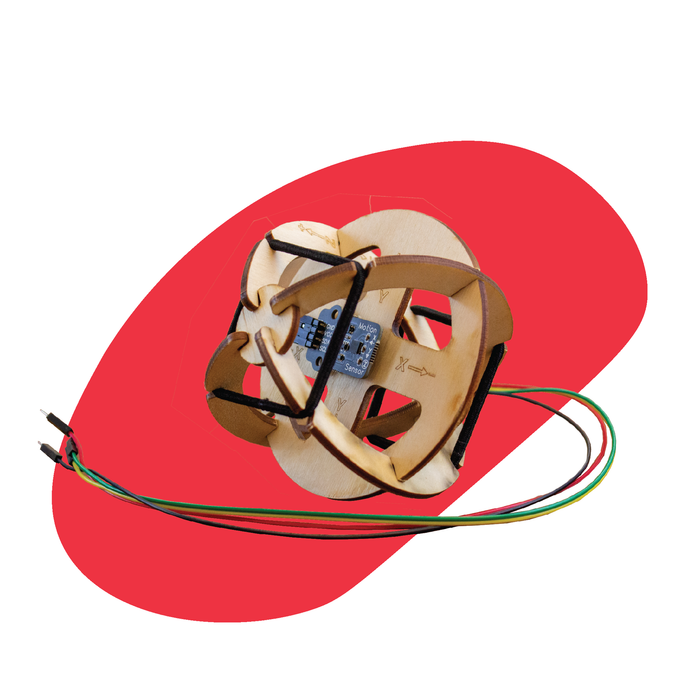 Piper Make Motion Ball
Original price
$49.00
-
Original price
$49.00
The Motion Ball is a widget of the Piper Make Physics Expedition Kit (Motion), and an incredible way to learn about motion in three dimensions – by tossing a ball! The Motion Ball is an add-on and REQUIRES a Piper Make Starter Expedition Kit with the Raspberry Pi Pico to get started (sold separately).
Use the included blueprint to assemble your Motion Ball, complete with a gyroscopic accelerometer in the center and then learn to write code that will plot the motion along the three axes in real time on Piper Make. As you learn to play Marsball with Piperbot in our storyline (the Martian take on baseball), you'll learn how spin can relate to speed – an incredibly valuable kinetics lesson for not only our future physicists but also any athlete/technologists out there!
This kit includes the Motion Ball lesson free and accessible on make.playpiper.com.
With Piper Make Motion Ball, you will receive:
Motion Sensor
Laser Cut, Laser Etched Wood Pieces
Bands (2)
Velcro (2)
Jumper Wires (M2F)
Blueprint Postcard
Piper Make Sticker
For educators, our Piper Make online platform includes tools to facilitate teaching with Piper Make! Resources such as Educator Guides and a full suite of Google collaboration tools including Classroom Share Button, Google Single Sign On (SSO), and Save to Google Drive functions are free and available at make.playpiper.com.
Recommended for ages 8+.