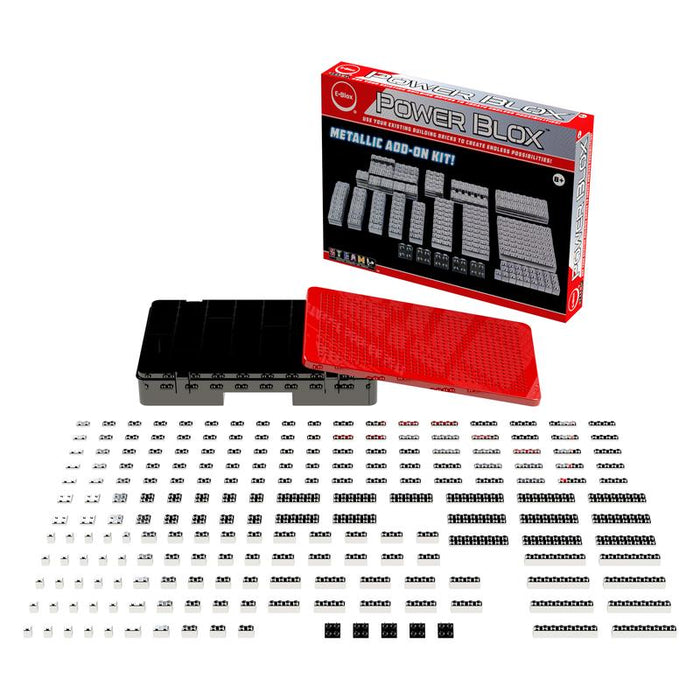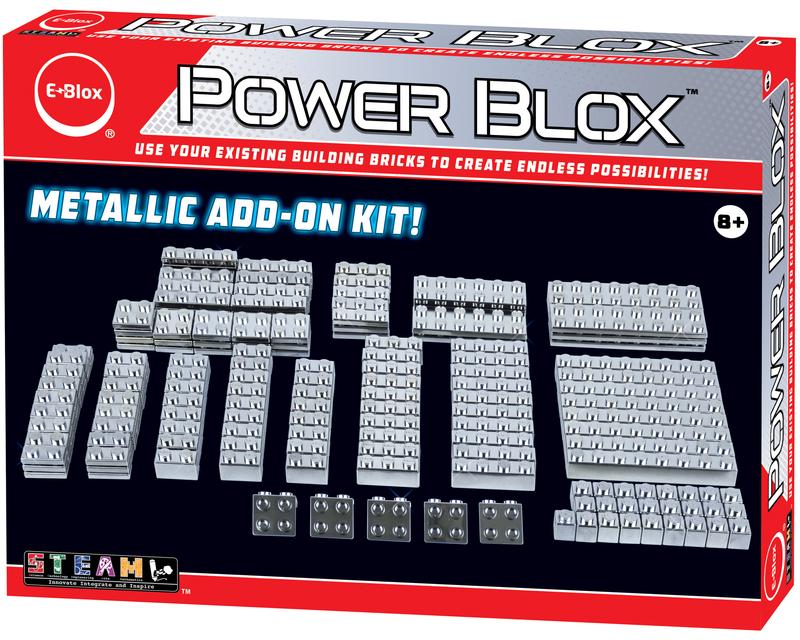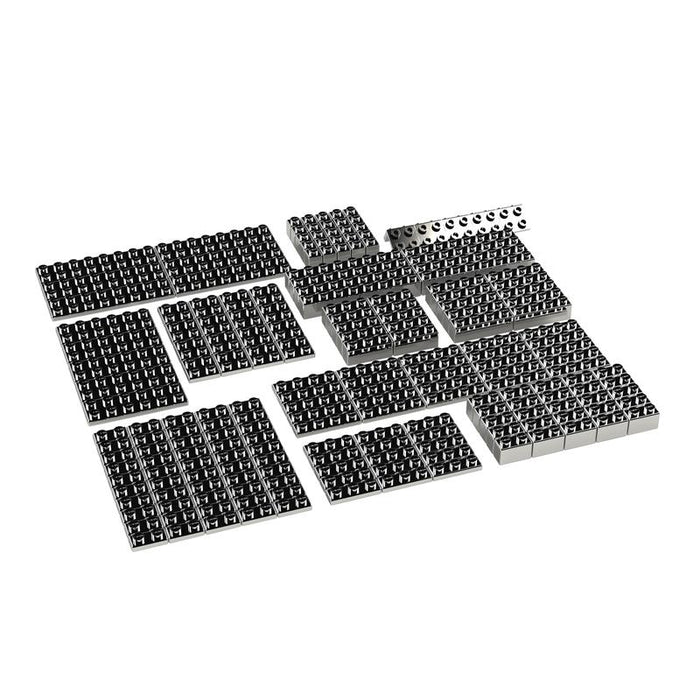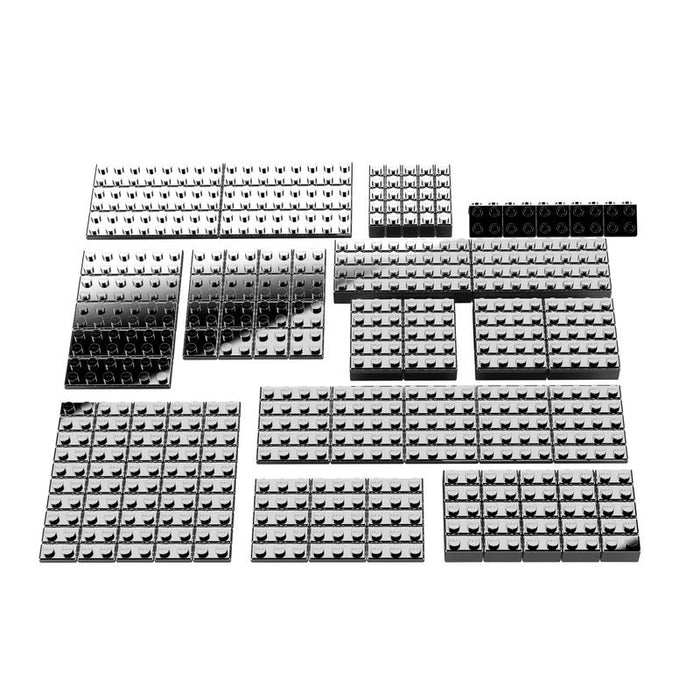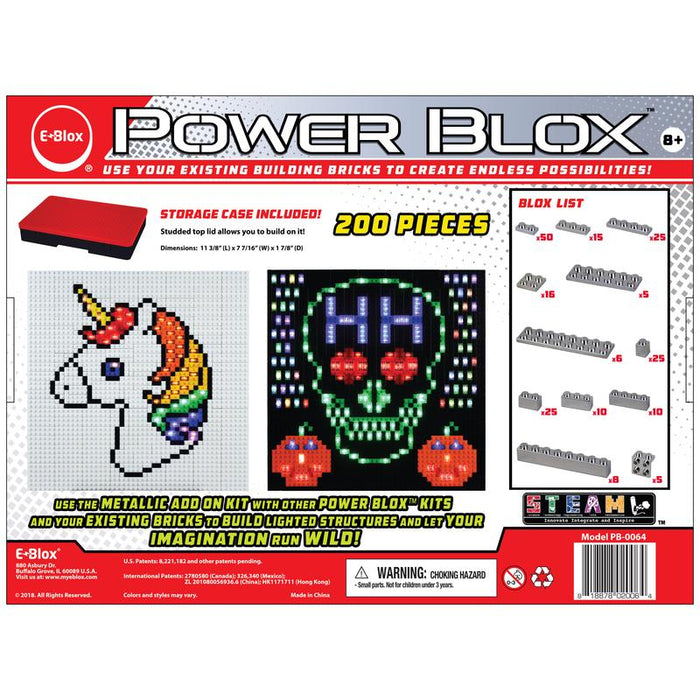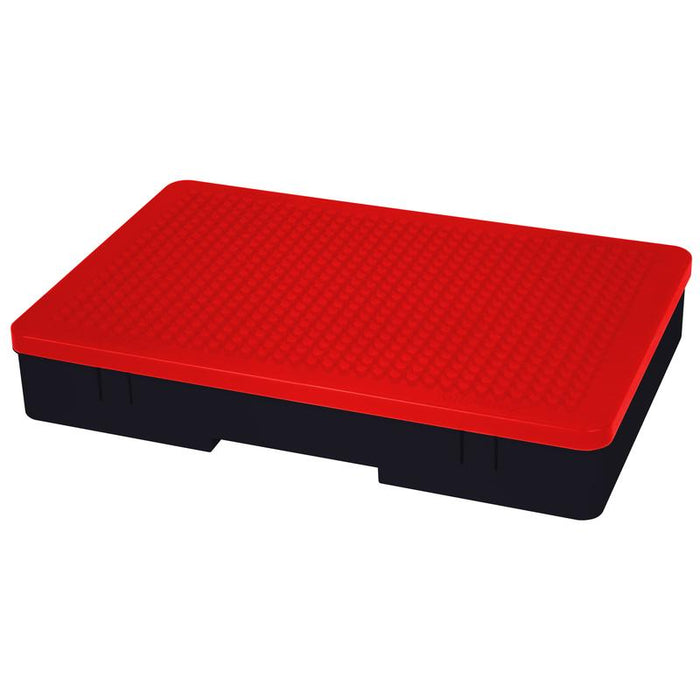 Power Blox™ Metallic Building Blocks Add-On Set - E-Blox®
Stimulate young minds with creativity, imagination and science.
Light up your 3D circuits with our unique power block.
Great addition to any STEAM curriculum.
Patented Technology you won't find in any other toy brick set.
No Wires!  Build circuits directly into your projects.
Use your own imagination to create awesome structures
Compatible with other toy brick sets
Enhance and bring lights to your other builds.
Contains 200 patented blocks.
Does not contain battery block (EBP-PWR)
Ages 8 and up.