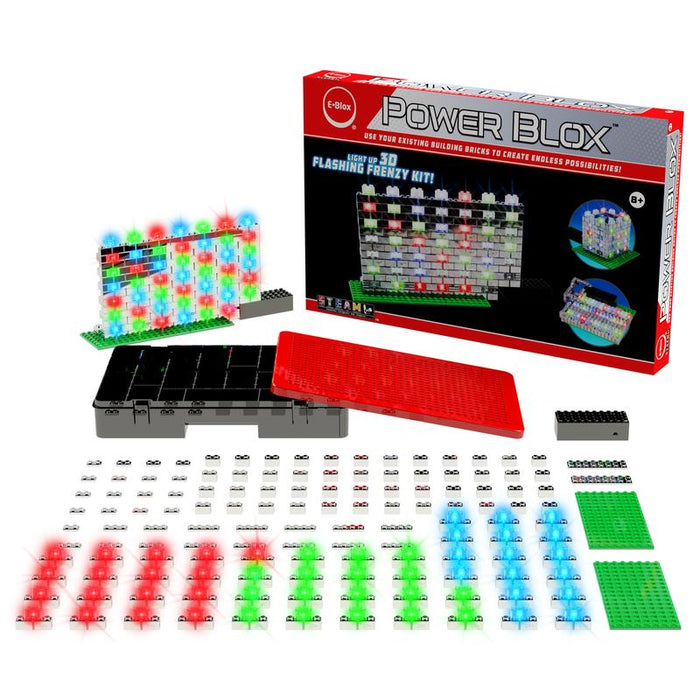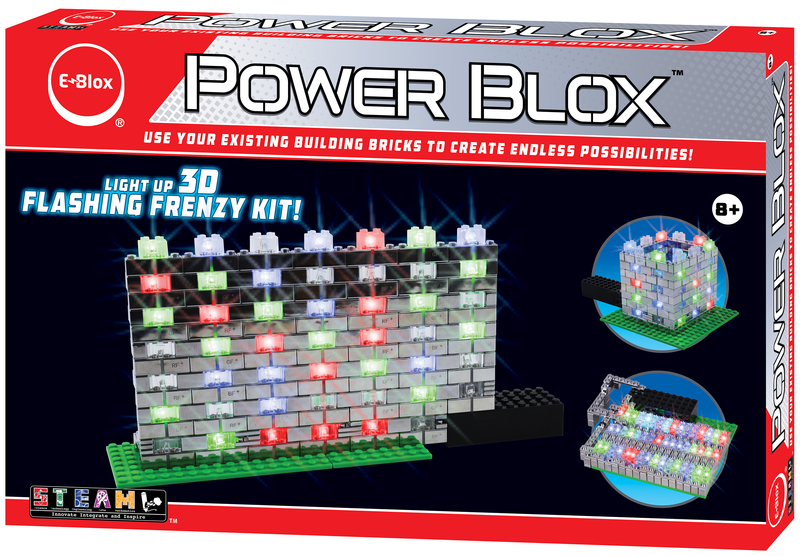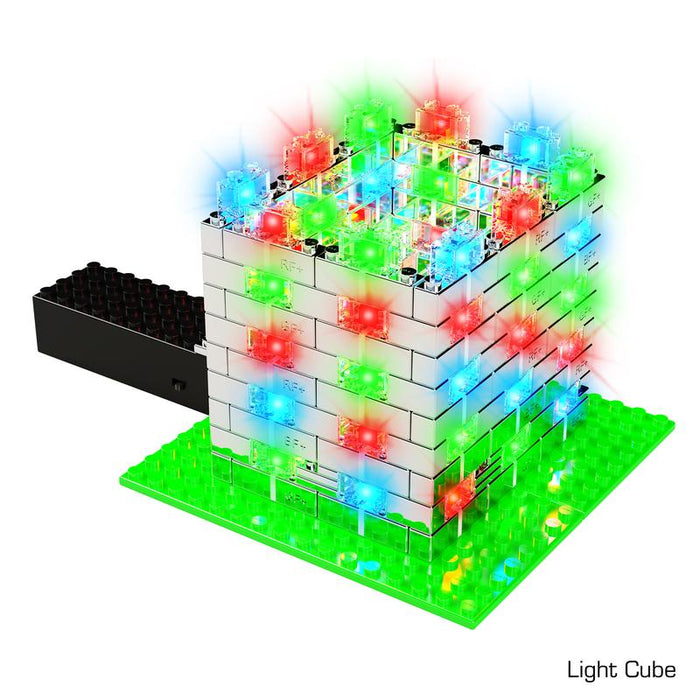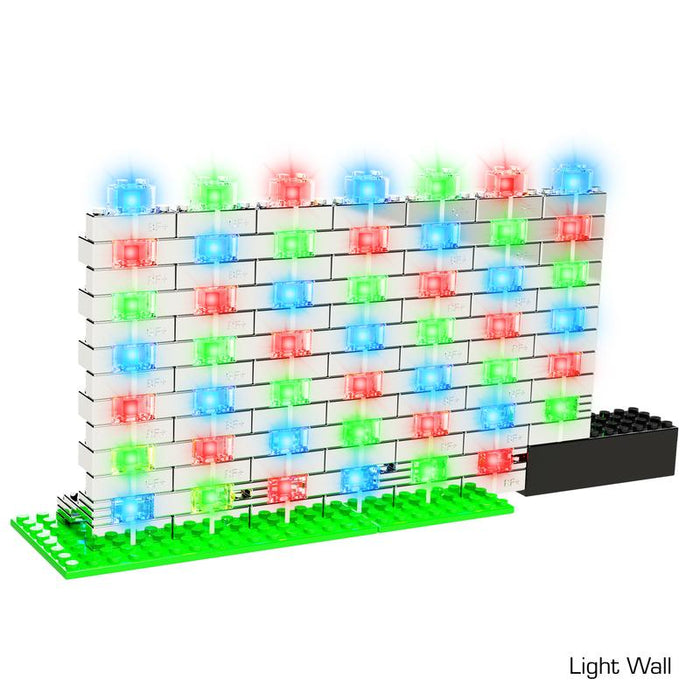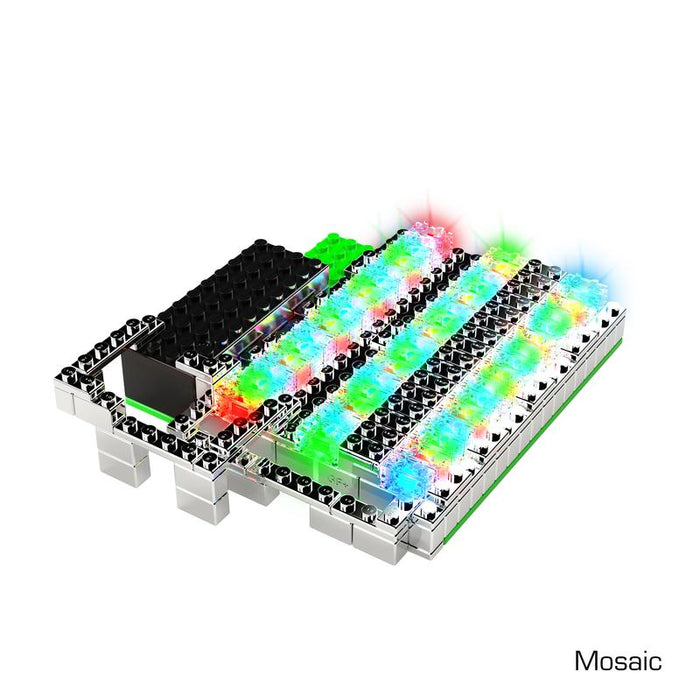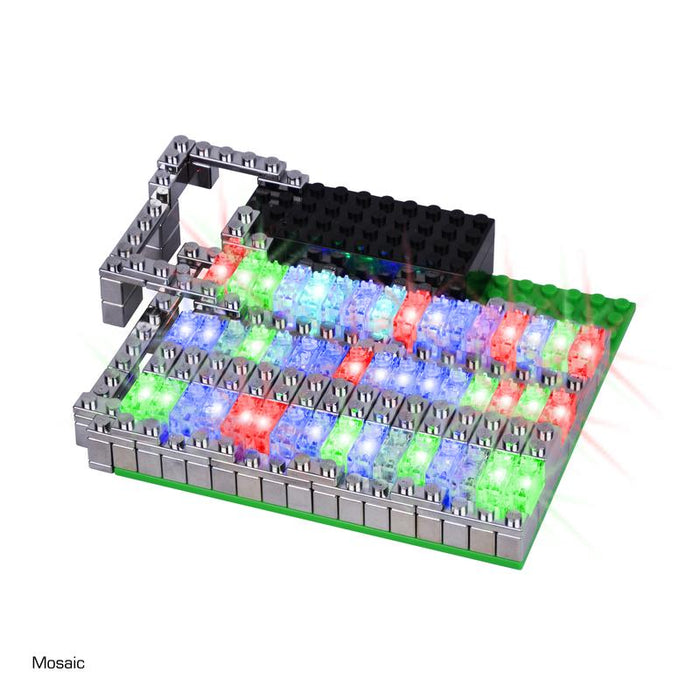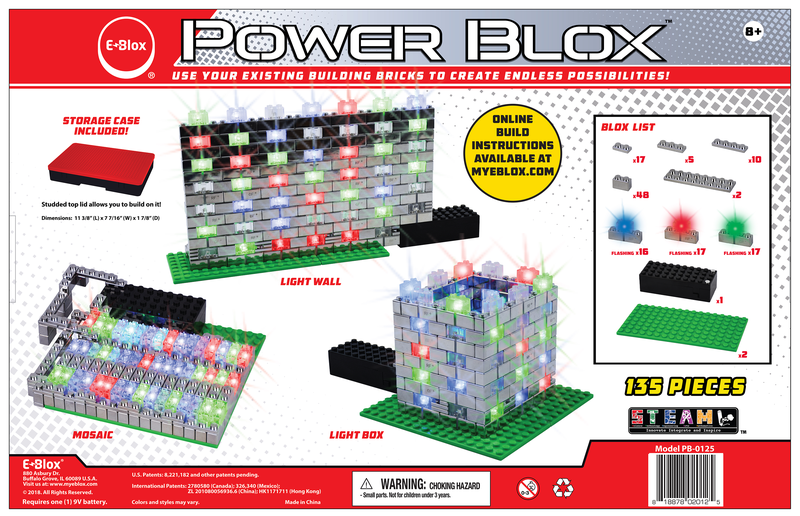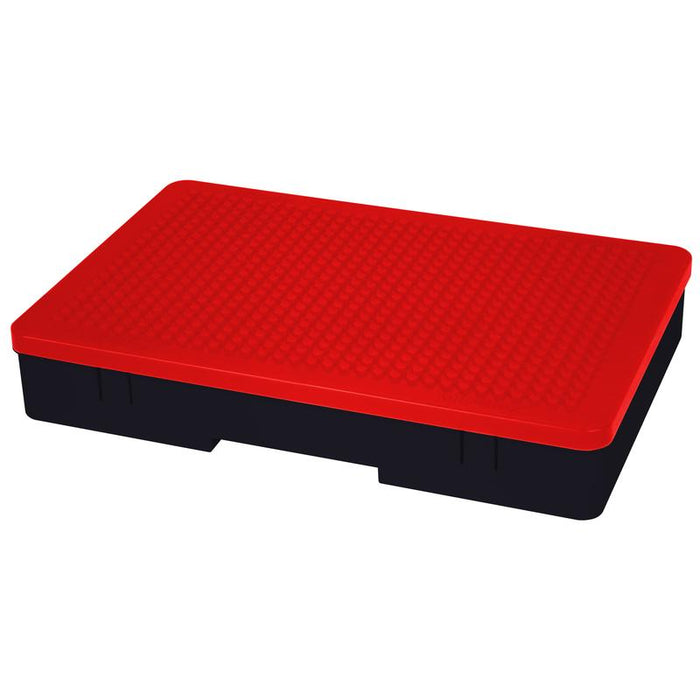 Power Blox Flashing Frenzy - E-Blox® LED Light-Up Building Blocks
Stimulate young minds with creativity, imagination and science.
Light up your 3D circuits with our unique power block.
Great addition to any STEM curriculum.
Patented Technology you won't find in any other toy brick set.
No Wires!  Build circuits directly into your projects.
Use your own imagination to create awesome structures
Compatible with other toy brick sets
Enhance and bring lights to your other builds.
Contains over 125 patented parts including 50 LED's
One (1) 9V Battery Required.
Ages 8 and up.
Download Flashing Frenzy

 

Box Instructions.
Download Flashing Frenzy

 

Wall Instructions.
Download Flashing Frenzy

 

Mosaic Instructions.
3D pdf's must be opened with Adobe Acrobat or other compatible software.  You cannot view 3D pdf files within your internet browser.  Once you have downloaded the file(s) you will need to go to your PDF Reader program and open your downloaded file(s) to view.
For mobile devices that run iOS or Android OS click here for instructions on how to view 3D pdf files.
*** Please note: Some browsers require you to click Download to begin the Download Process ***
https://youtu.be/0PKRt7sjk2U?list=PLvDP-dMIuK26l-ybfH6yRStu9Liyz-q3a