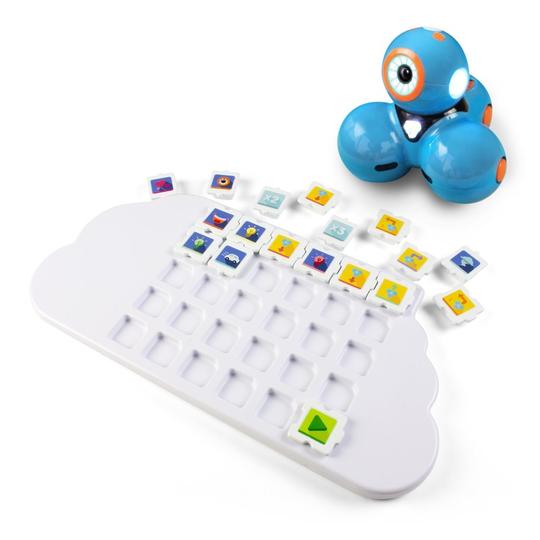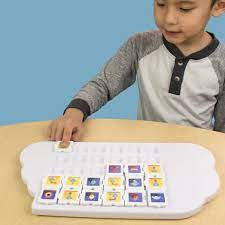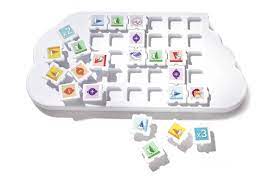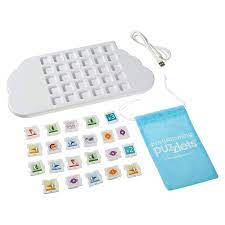 Puzzlets Starter Pack for Dash (Robot Sold Separately) - NEW!
Colorful icon-based graphics and physical tiles make coding accessible to pre-readers as young as 4 years old. As more teachers and parents are looking for screen-free solutions for children to learn STEM skills, we are excited that students will be able to program Dash without a mobile device or computer.
Kids can simply place the tiles in the Play Tray, and Dash will follow their commands. Children can program Dash to look carefully left and right before crossing the street, do a square dance, act out expressive characters in a story, and much more
Wonder Workshop's Dash Robot connects wirelessly to the Play Tray, and uses these Puzzlets tiles to control the movements and activities of the Dash Robot*.