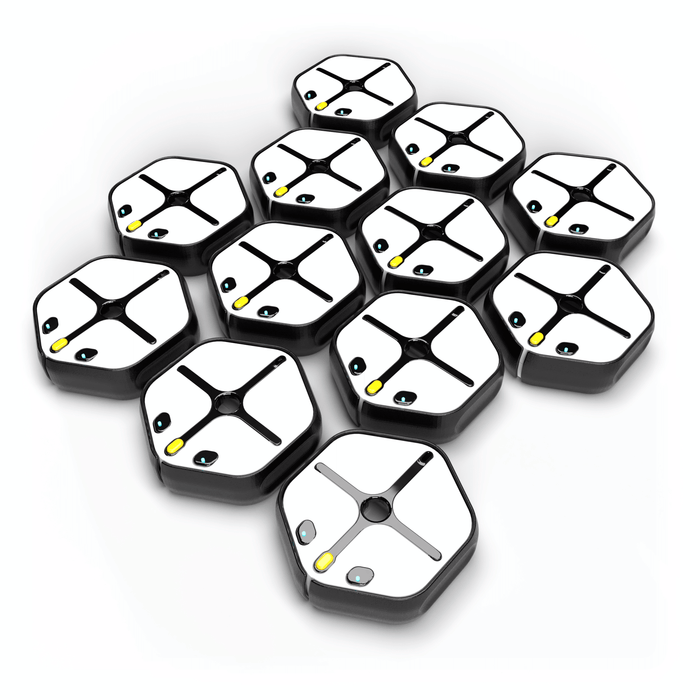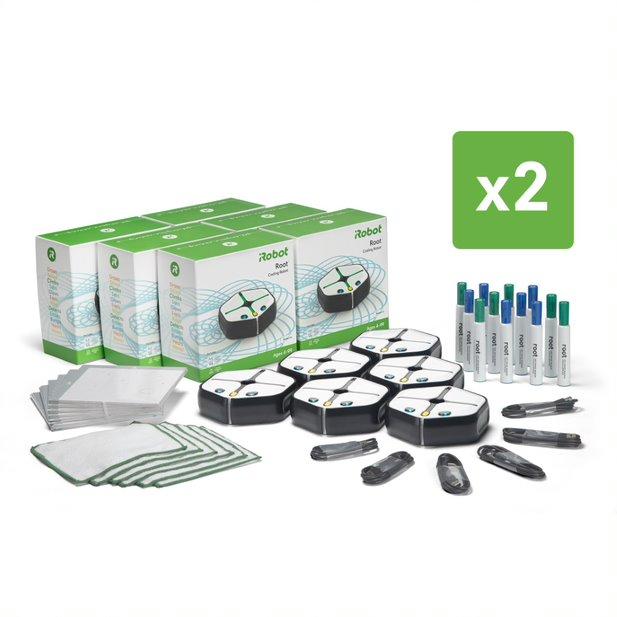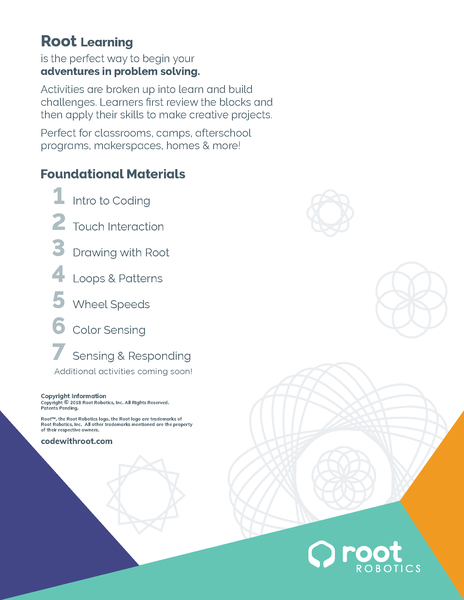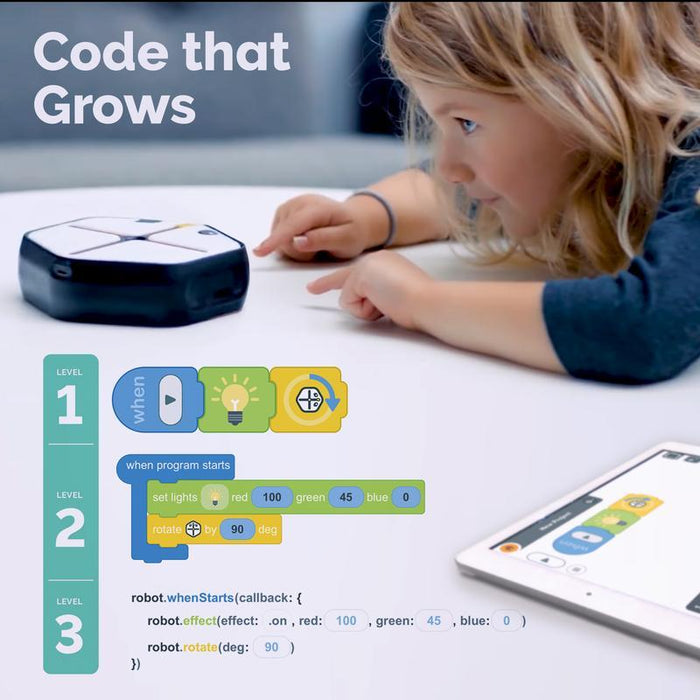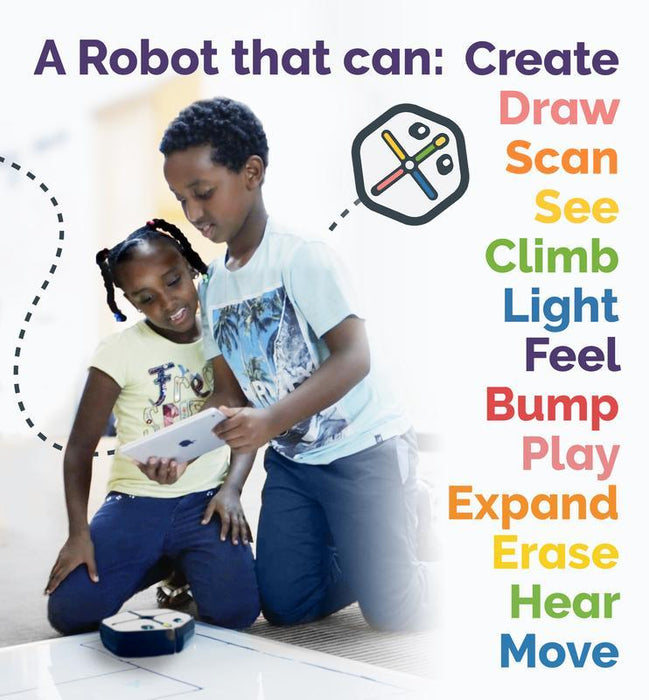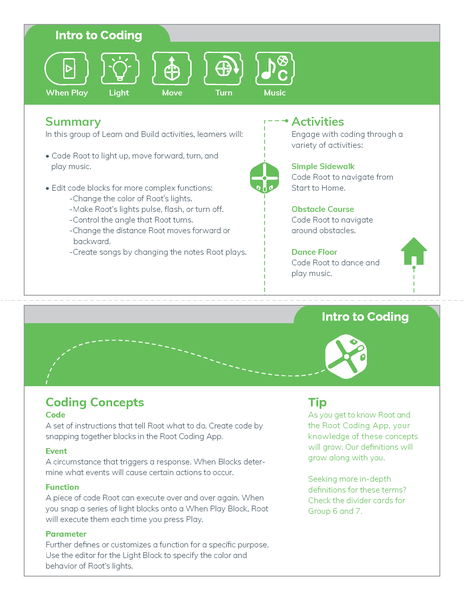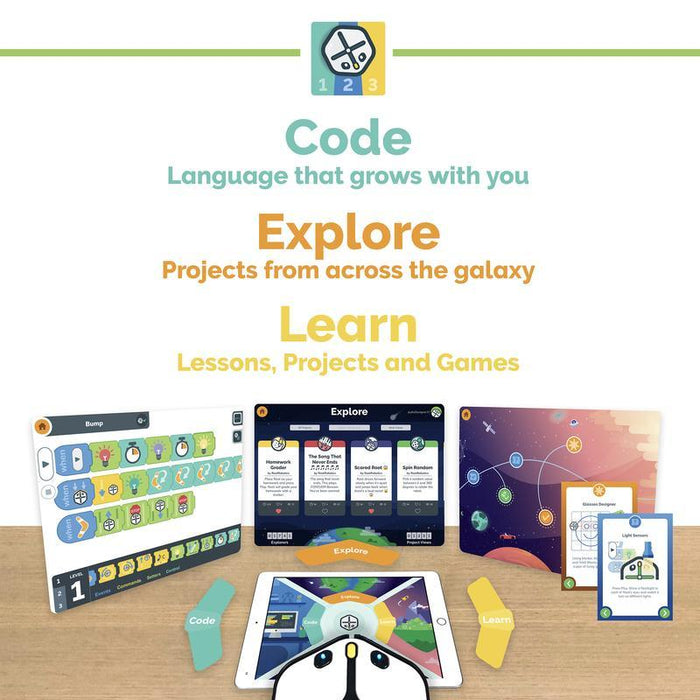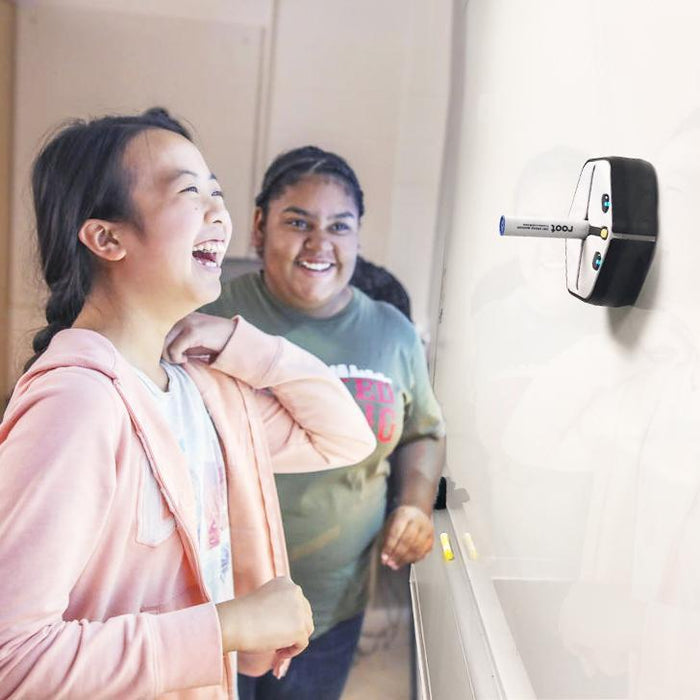 Root® Pro Tech Pack (12 Pack)
deal for those who use technology solutions throughout the school. Comes with 12 Robots to share across classrooms, libraries, makerspaces or clubs. Also includes a license for Root Academy on up to 100 iOS devices so more students can utilize Root's Lessons, Projects and Brain Breaks. Compatible only with iPad and iPhone running iOS 10 or later. 
The Technology Pack includes 12 Root Robots, one year subscription to Root Academy for up to 100 iOS device, and downloadable Level 1 Curriculum Guide which contains 30 lessons and 22 projects that are printable and designed to be used as cards or handouts.

* Intro to Coding
* Touch Interaction
* Drawing with Root
* Loops & Patterns
* Wheel Speeds
* Color Sensing
* Sensing & Responding
A Root Pack comes with:
12 x Root robots
1 x Root Academy School ID (up to 100 iOS Devices)
1 x Printable Level 1 Curriculum Guide
12 x Foldout whiteboard grids
12 x Vinyl cling packs for games & activities
12 USB charging cables
24 x Dry erase markers