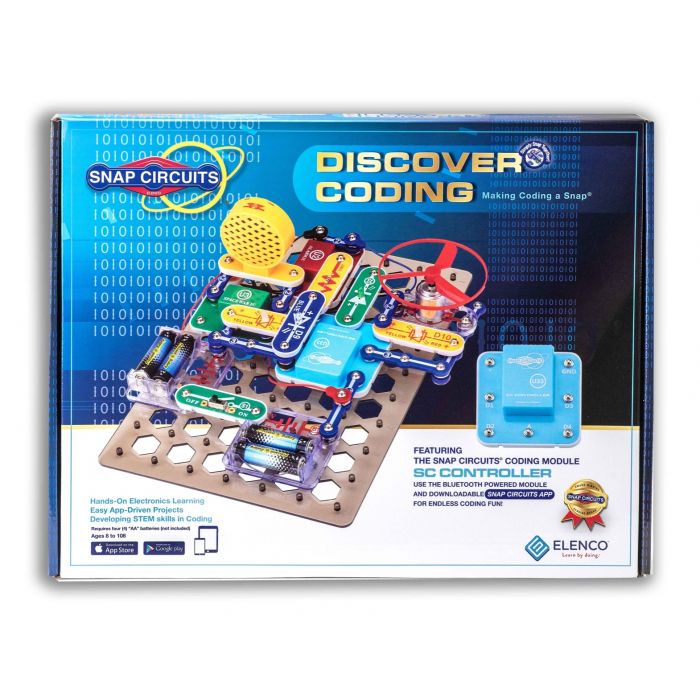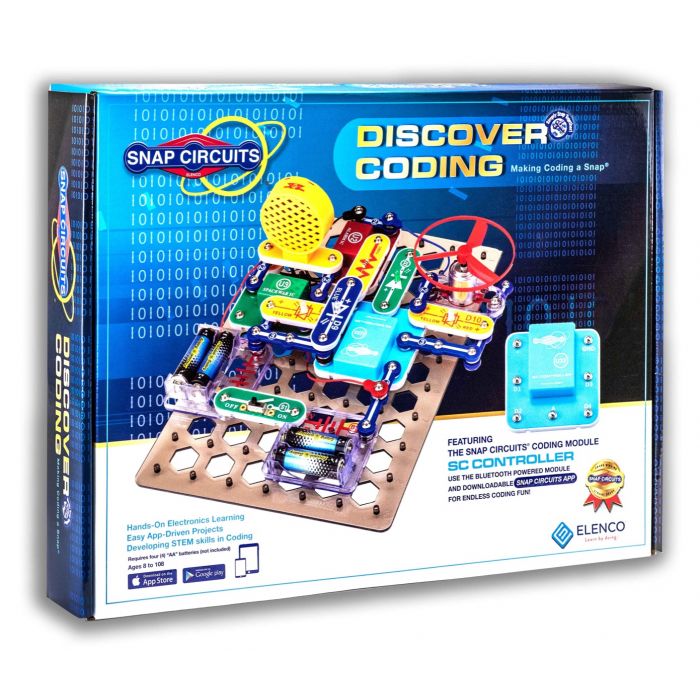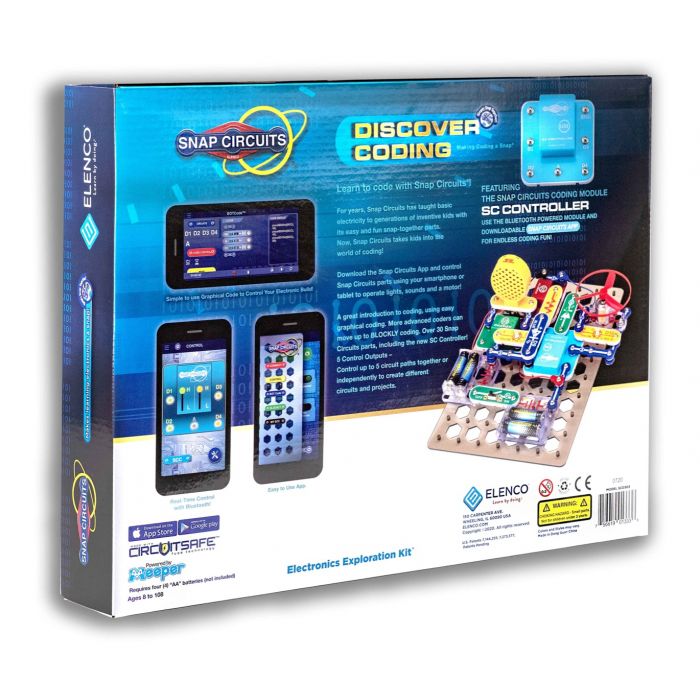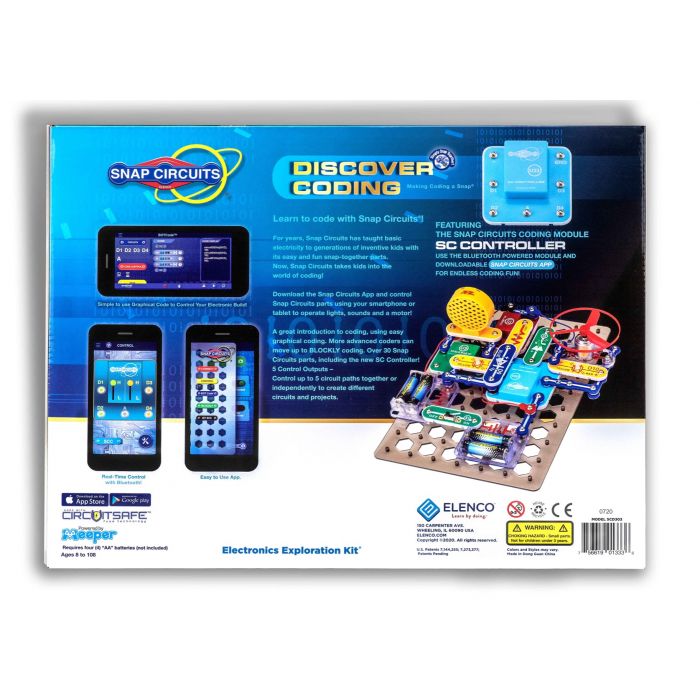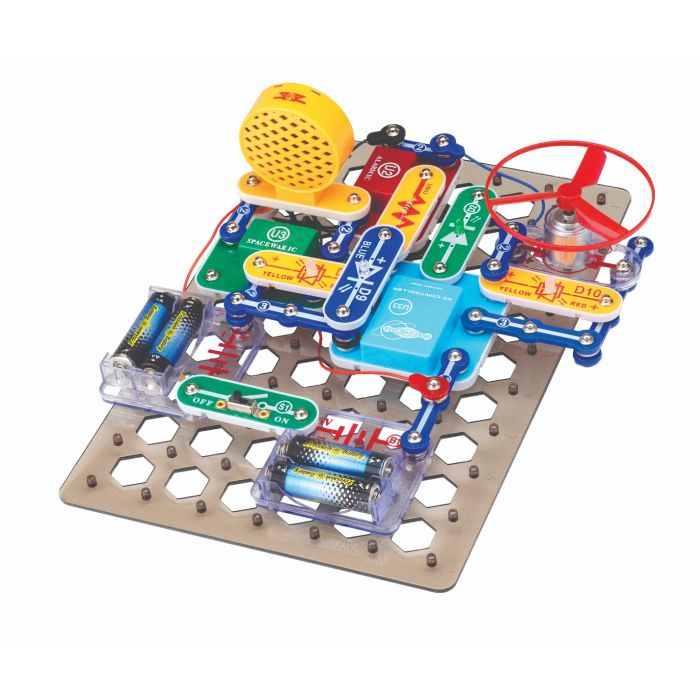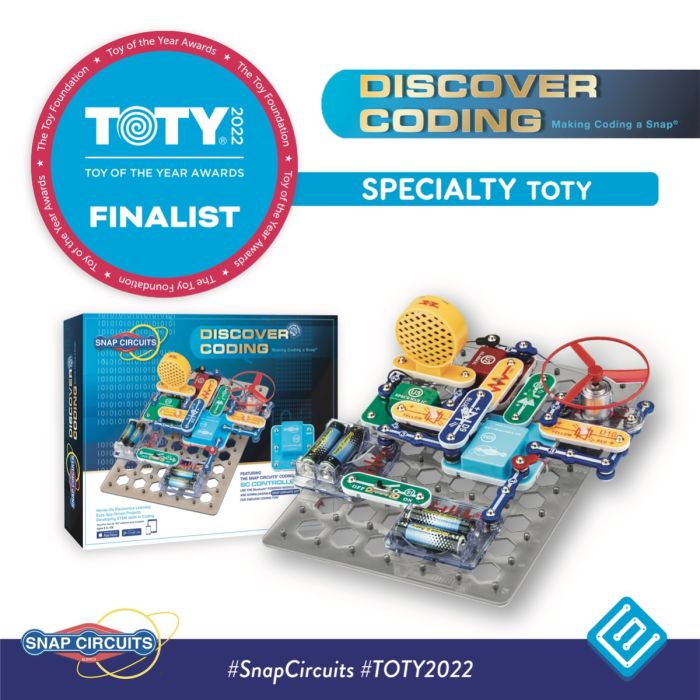 Snap Circuits Discover Coding
Learn the basics of coding! 
Download the Snap Circuits® App and control Snap Circuits® projects using your smartphone or tablet to control lights, sounds and a motor! Discover Coding is a great introduction to coding, using easy graphical coding. More advanced coders can move up to BLOCKLY coding.