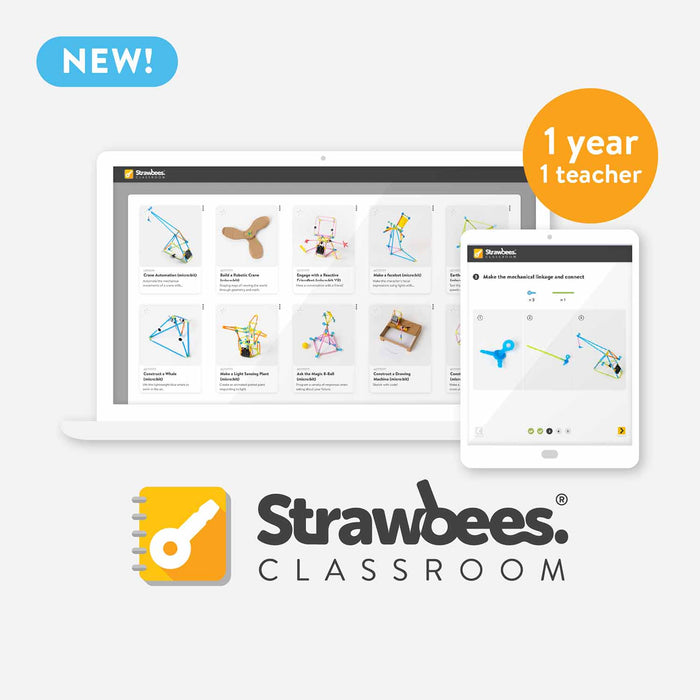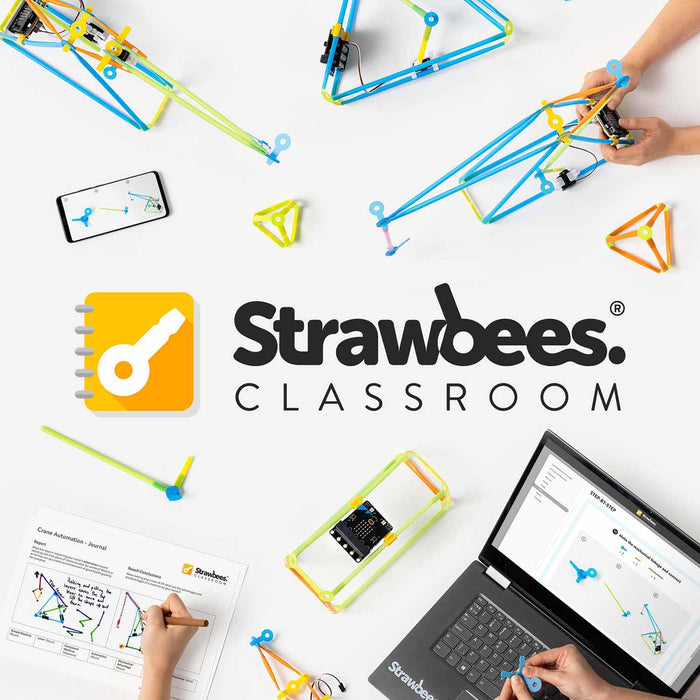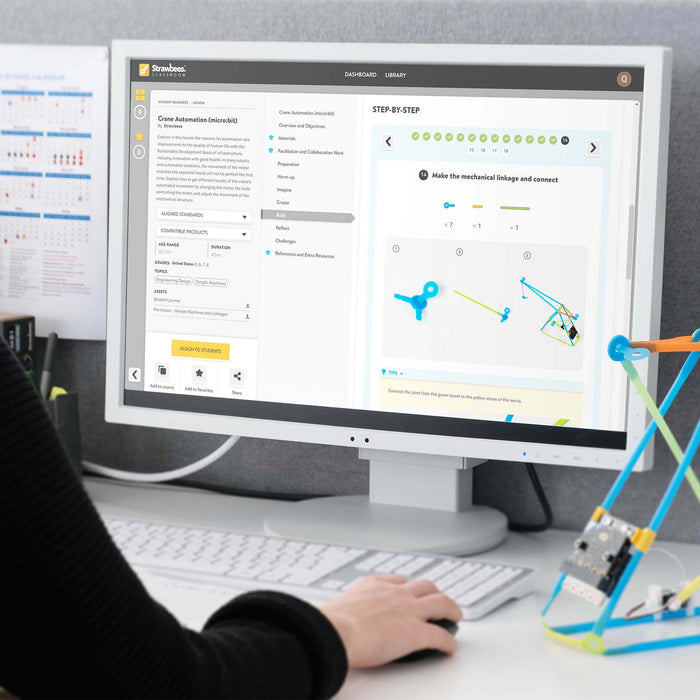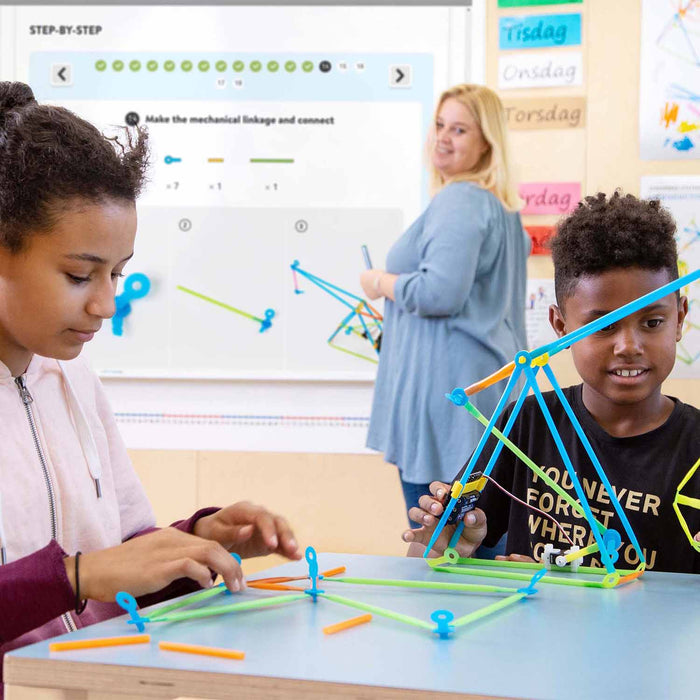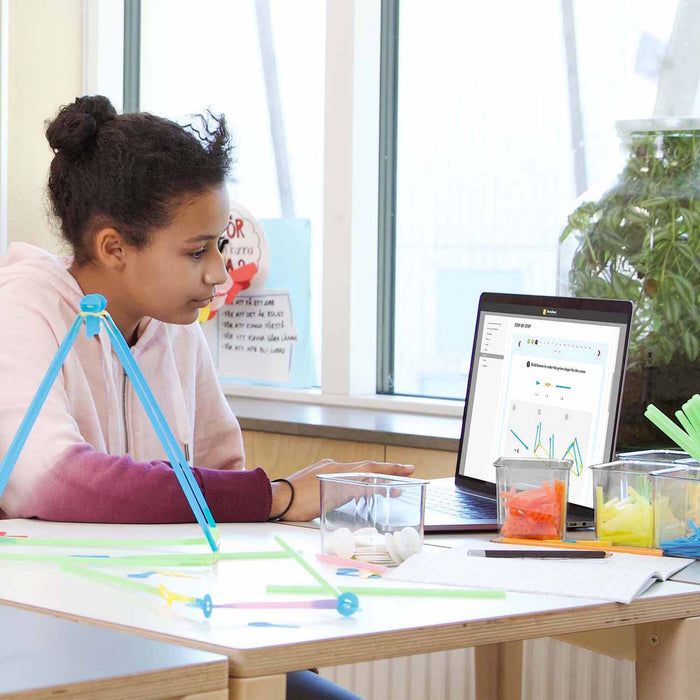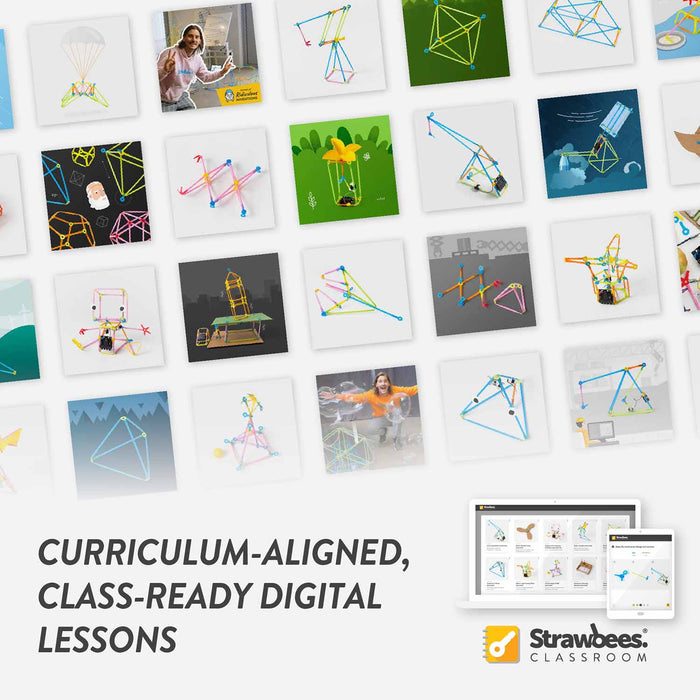 Strawbees Classroom License
Access to Strawbees Classroom, our digital platform made for teachers, by teachers.
This digital product is for you who already own Strawbees products & want to upgrade to the complete Digi-Physi solution. There is an ongoing trial until the end of August. The activation date of the license is Sept 1st 2022.
This product doesn't include physical products.
Curriculum-aligned, class-ready lessons
High student engagement
Little prep time
Onboarding
What's included?
STRAWBEES CLASSROOM LICENSE
1-year access to a license for one teacher
Curriculum-aligned lessons (Common Core ELA, Common Core Mathematics, NGSS, SDGs)
Activities
Explorations
Student-facing resources
Recorded webinars
Regular run onboarding webinars
Onboarding videos
Supporting articles
Strawbees Classroom walk-through webinars