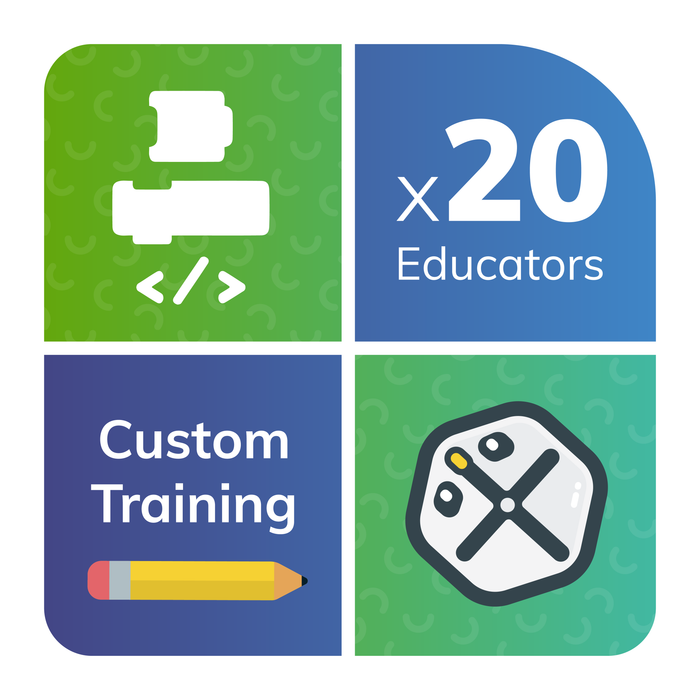 Teaching and learning how to code with robots has transformed the education landscape in recent years, preparing students for success in today's world of non-stop innovation.tailored-team-training
For millions around the world, robots are both redefining and empowering how people live, learn and work. But, how can you translate this empowerment into your learning institution? How can experiential learning help teach computer science and digital literacy while connecting this learning with other subjects? In what ways can robots be used to enhance student engagement and influence how learning goals are met, or measured? And are you prepared to teach with robots—or maybe even more importantly, how do you know when you are ready?
Designed to meet you where you are, this personalized webinar helps you and your colleagues grow in confidence, unearth ideas and embrace a new, powerful teaching toolset. Following a participant-focused teaching style, our team will reach out to you and each of your colleagues to identify your key questions or concerns surrounding the deployment or integration of iRobot™ Education's learning tools. Based on these responses, we will curate the webinar to ensure that the most applicable information and resources rise to the top, giving you the confidence you need to comfortably integrate coding and robotics into your lesson plans. Hosted online by our learning experience specialists, this professional development webinar is built to be tailored to the specific needs of your individual school, district or educational organization. Sign-up now to set you and your colleagues on the path toward building coding and robotics into your everyday teaching. Tailored Team Training is limited to 20 attendees. Only available in North America.