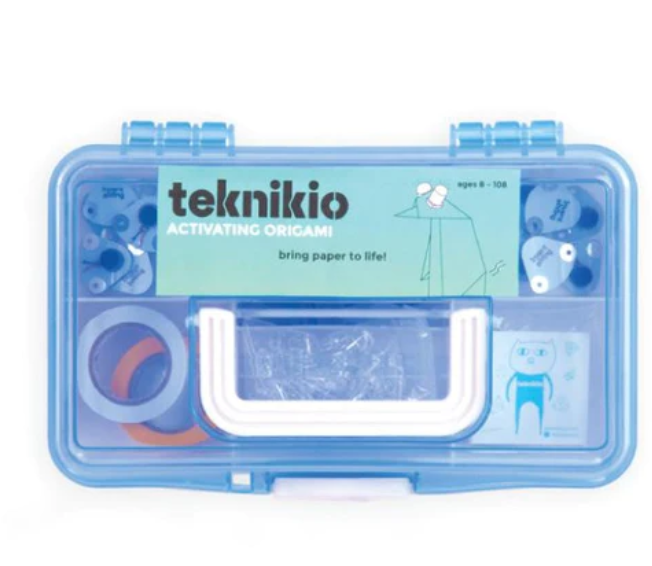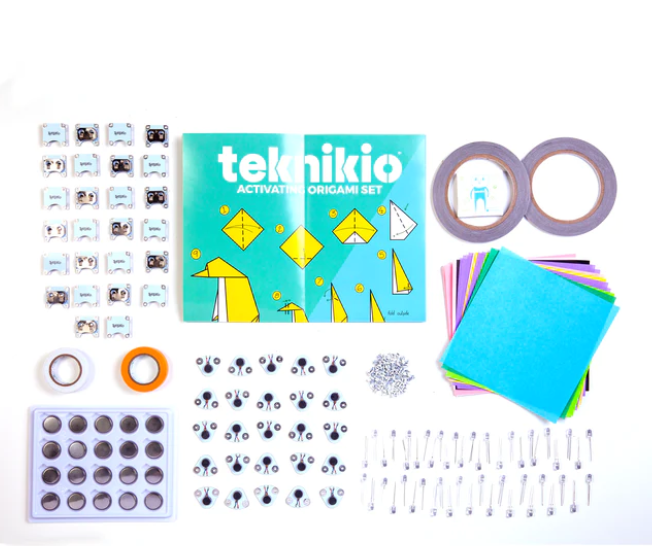 Teknikio Activating Origami Bundle
Bring paper to life with circuits! Students can work in groups to create an origami masterpiece or make individual papertech sculptures.
By adding simple circuits to paper sculptures you can instantly animate them and create unique sculptures.
You can start simple and add a light or two and then make more complex modular systems with your origami robot sculpture. You can also add a small motor and see how it affects the movement of the sculpture based on where you attach it.
Each lesson is matched to Common Core and NGSS learning standards for integrated STEM learning. Collaborate and make a giant super gadget, or work in smaller groups to make personal projects.
Recommended Grades:​ 3-8

● Number of Students: ​25
● Hours of Curriculum: ​12

Includes:

● Curriculum for up to 8 activities ranging from 1-2 hours. 
● Tackle storage box
● Instructor guide with vocabulary 
● Collaboration and discussion tips
● Lesson extensions for differentiation
● Adaptable for classroom/makerspace instruction or self-directed learning
Materials Included:

● 26 Teknikio motor board
● 26 Teknikio battery board
● 50 batteries
● 100 LED lights
● 200 fasteners
● 2 rolls of conductive tape
● 1 roll electrical tape
● 240 sheets of origami paper