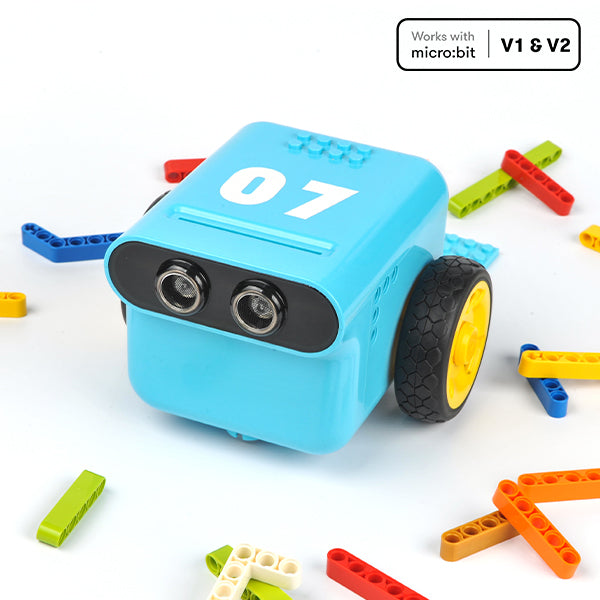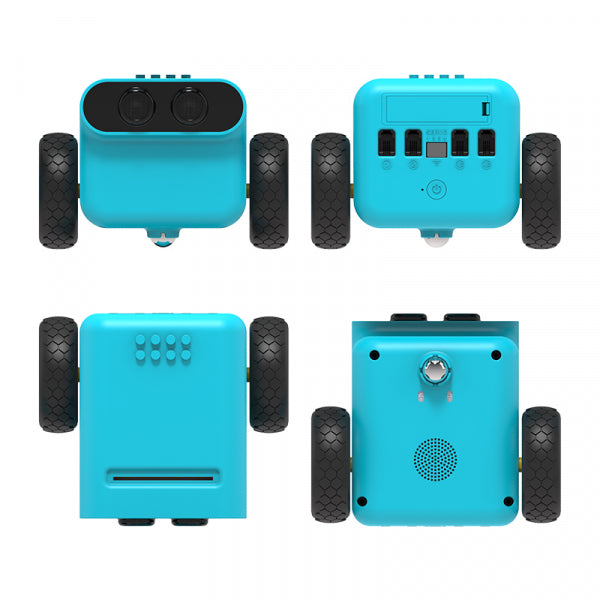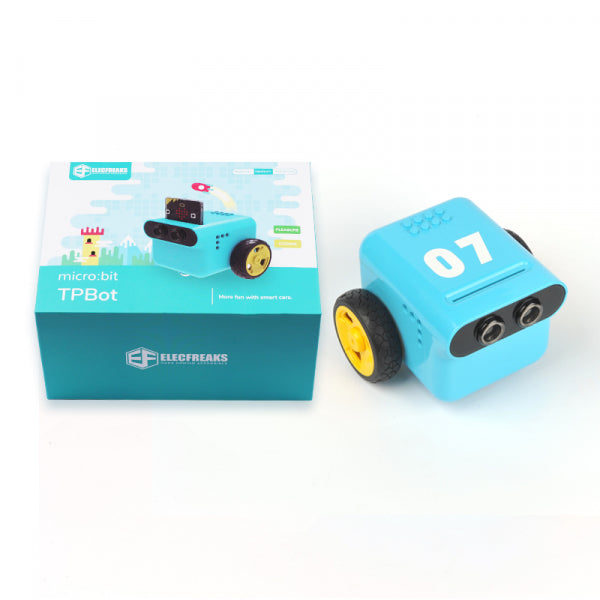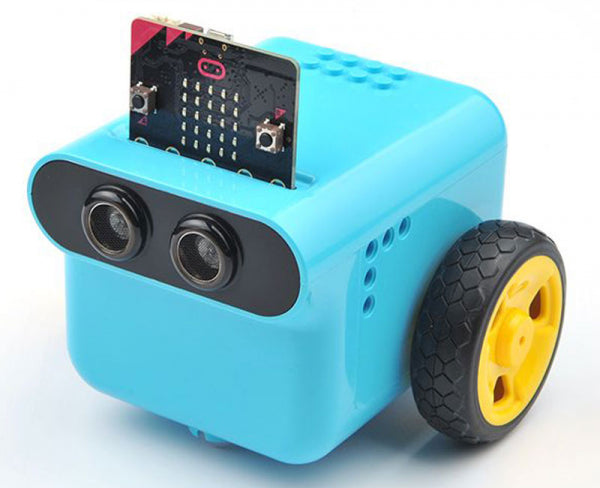 TPBot Car Kit :Smart Car Robot Kit for micro:bit (without micro:bit board) - ElecFreaks
Different Appearance: The appearance of the microbit tpbot robot car is made of ABS material. Compared with other cars, this is not a naked car. It is safer and has better color and hardness.
Two modes: (1) TPBot Smart Car can follow line and avoid obstacles without inserting micro:bit. (2) Once you insert the micro:bit, this becomes a micro:bit programmable smart car that offers kids the chance of learning code.
Eye Patch: Kids can customize different color of the "eye patch" through graphical makecode programming, and the microbit Tpbot robot car can emit brilliant colors in the dark.
Rich Extension Interface: RJ11 (standard:4P4C) Interface and 4-way servo interface (standard:3 pin).Your child can create rich and fun cases by connecting different sensors.
Building Block Extension: This microbit robot is compatible with building block, kids can create various shapes. It better improves their interest in programming.
【TIPS 】WITHOUT micro: bit and BATTERY !!! Suitable for ages over 8 years old.Get powerful technical support Amazon background e-mail. Wiki Tutorial:https://www.elecfreaks.com/learn-en/microbitKit/TPbot_tianpeng/index.html