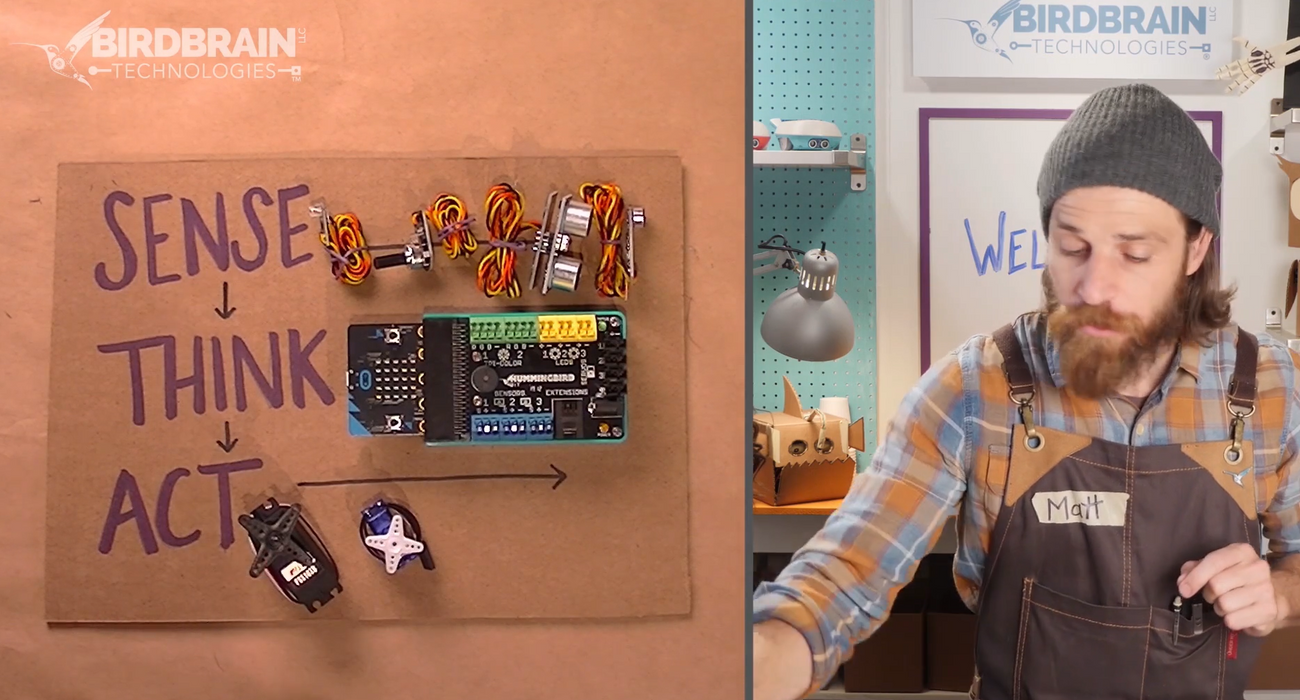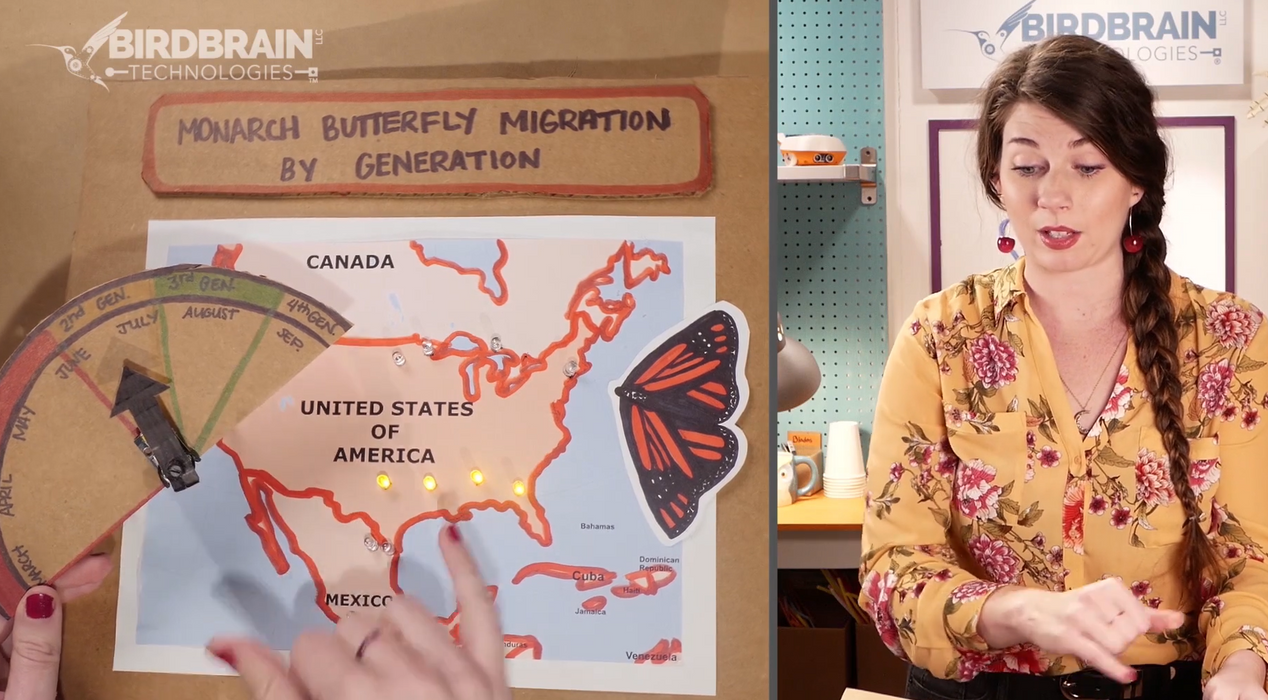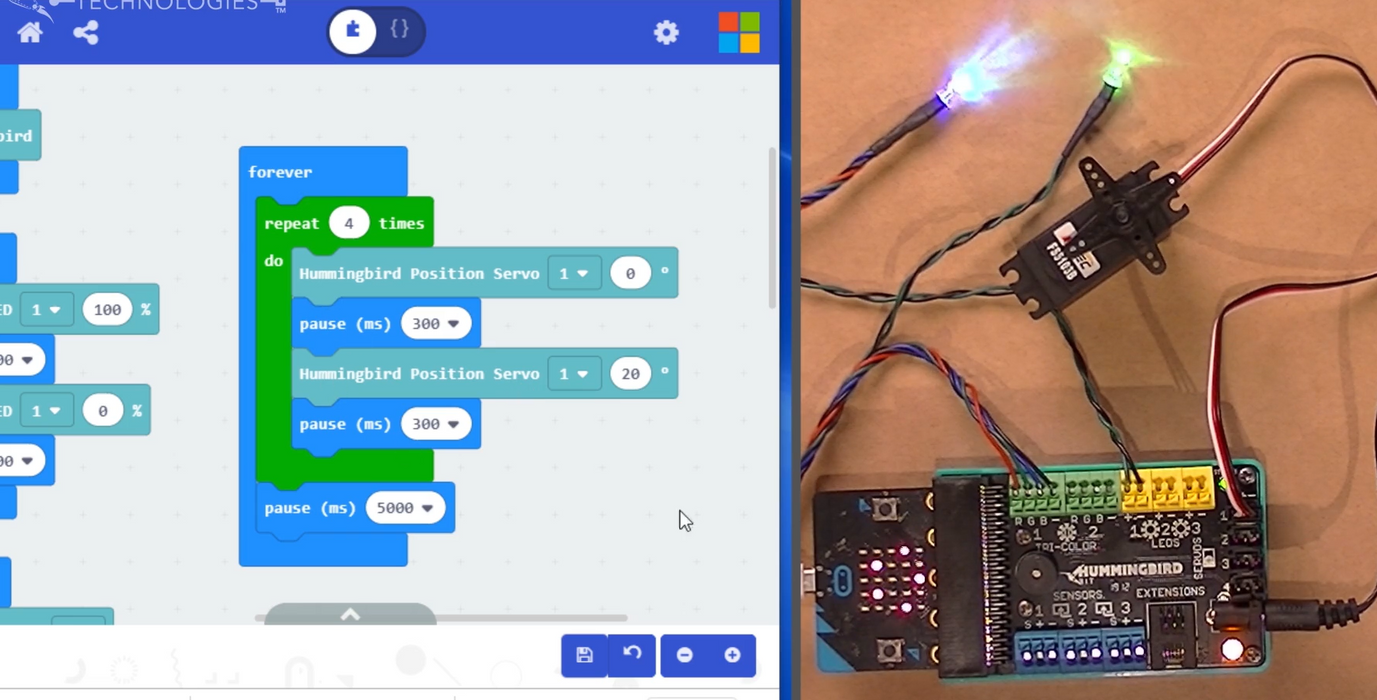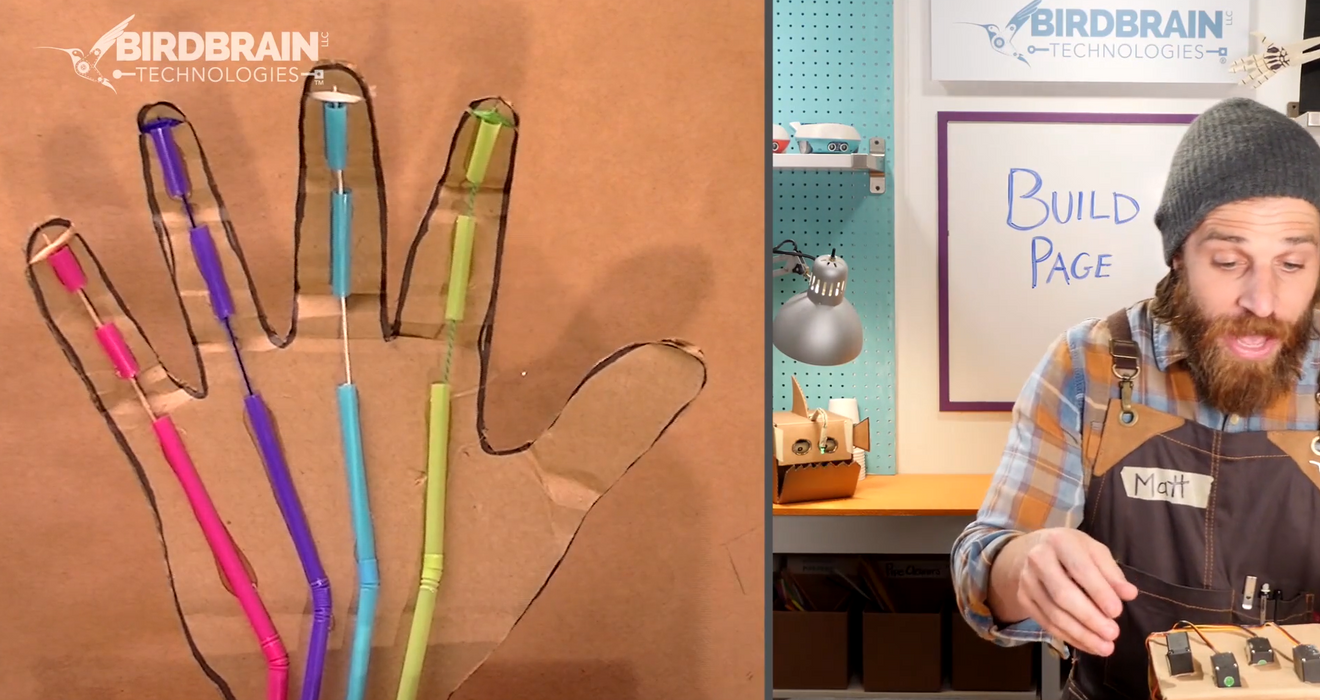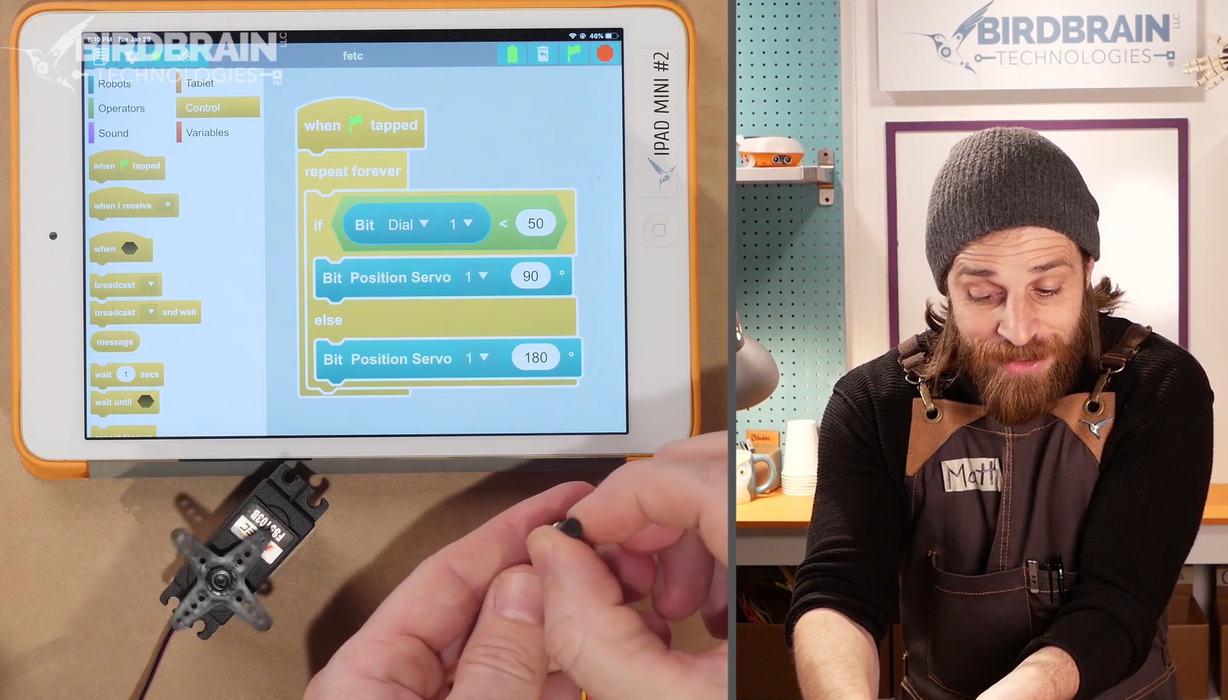 Virtual Professional Development: Intro to the Hummingbird Robotics Kit
Build confidence in teaching computational thinking & robotics and prepare for classroom integration with personal training and support.

This introductory workshop is incredibly flexible and is designed for educator groups of up to 20 interested in learning how to integrate the Hummingbird Robotics Kit and engineering design & computer science into an educational setting. 

We will teach you the basics of programming, building, and teaching with the Hummingbird Robotics Kit. Educators will leave the training with project ideas, familiarity with our free online resources, and a clear understanding of standards and curriculum alignment.
Virtual Learning (6 hrs): 6 hours of interactive instruction for up to 20 participants via video conference, using your preferred online platform. The 6 hours can be split into multiple sessions that best fit your team's schedules and learning goals. The typical training includes the following topics: 
Intro to block-based coding

Intro to outputs in the Hummingbird Kit (motors, light, sound)

Intro to inputs in the Hummingbird Kit (sensors)

Hands-on opportunities to build a robot


Classroom integration and project planning ideas and solutions
Asynchronous Learning: Participants will leave the training with a HyperDoc of links to easy-to-use, always available resources and materials including:

Self-paced, asynchronous PD courses for educators
Video tutorials on 16 topics for students
Printable learning materials 
Is this workshop good for beginners?

Yes! No robotics, coding, or computer science experience is required. We will introduce you to block-based programming.
I already work with other robotics tools. Will this workshop be boring?
You'll be coding and building alongside us! In addition to a review of the basics of robotics (inputs, outputs), you'll learn building hacks to make mechanisms with recycled materials, and coding tips for working with Hummingbird-specific blocks.  Have you ever designed a robotic scene of a poem or a Shakespeare sonnet? We expect that you'll end the workshop inspired to push the creative boundaries of robotics.
What do participants need?
All participants will need a computer, Chromebook, tablet, iPad, or smartphone. We ask that groups choose between either using solely mobile devices (tablet, iPad, smartphone) or solely computers (Mac, Windows, Chromebook). Participants should also have access to a Hummingbird Robotics Kit so that they can actively participate in coding and activities.
Can participants be in various locations?
Yes! Due to the flexible nature of online teaching, we are able to support up to 20 participants from various locations.