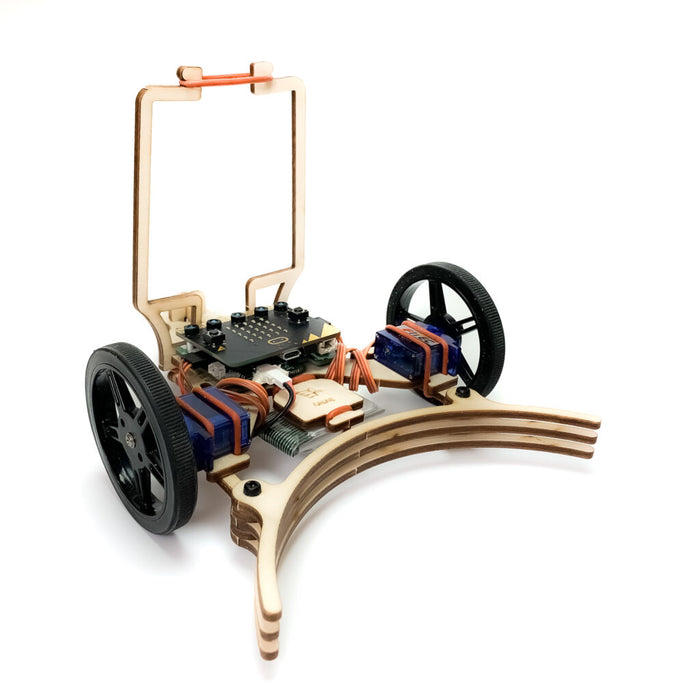 Wheel:bit (Does not include the micro:bit)
This is an additional package for Wonder: Kit system

Wheel: Bit is a simple wood-wheel robotic truck with programming that can be used without any special programming experience. Fits from 4th grade in school or from 11 years. You can also mount on a pen and make a drawing machine!
The package contains 10 pcs:
Wheel: Bit Fly Finish Frames and Support parts
Servos (continuous, 20 pcs in total)
Rubber

Omni direction wheels
Nuts and bolts
Delivered without:  
NB! You need Wonder: Kit Starter Package to use this class set! 
The kit is now available in a 1x variant for those who want to test out the building kit, and already has a compatible cut -off board card, battery and micro: Bit.